We've been thawing a turkey in the fridge for the past several days, so this morning Richard helped me wrestle it into a pan, and then into the oven. Turkeys are one of those things where I am never entirely sure how long it will take to cook, so it is always better to err on the side of caution. Naturally this meant the thing was done precisely by lunchtime. Ah well.
Aside from cooking a turkey, however, today has been all about the knitting. Oh, and also the hysterical laughing, as I sat in the living room and heard rustling beside me and looked to see that Ingrid has finally joined her brother in his latest escapade.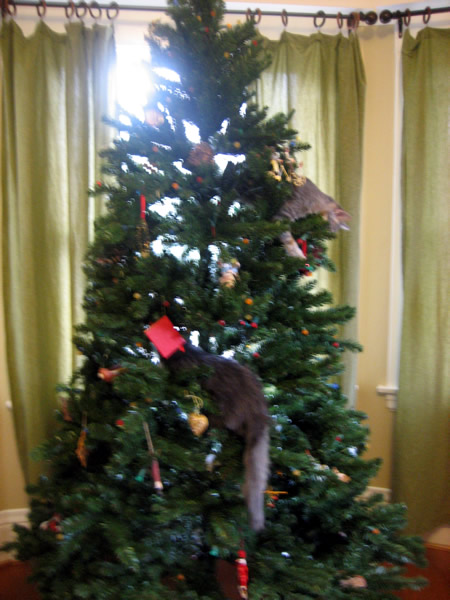 'Tis the season for Holidailies.