A couple months ago I was called to the center to pick up a super tiny little kitten, only about a day or so old.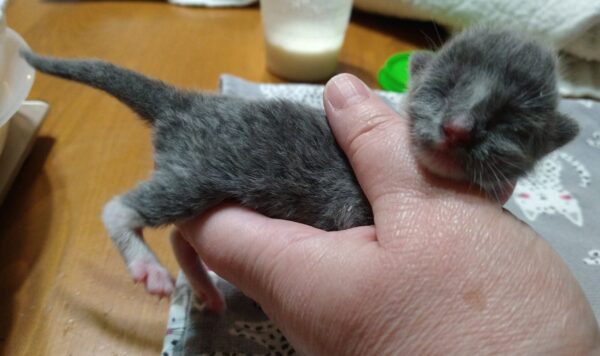 She'd been found, abandoned, in someone's back yard. They tried feeding her but she refused, so they brought her to a rescue, in the hopes that someone else would have more luck. It was clear she was brand new – still had the umbilical attached, and her eye slits barely visible. She was a tiny little thing, but apparently her lungs were well developed, because that wee baby was LOUD.
I took her home and named her Feuilletine (it's a baking thing, go look it up) and tube-fed her a couple days, until she finally decided that latching onto a bottle nipple was a more acceptable method of obtaining food.
Her eyes opened and she grew.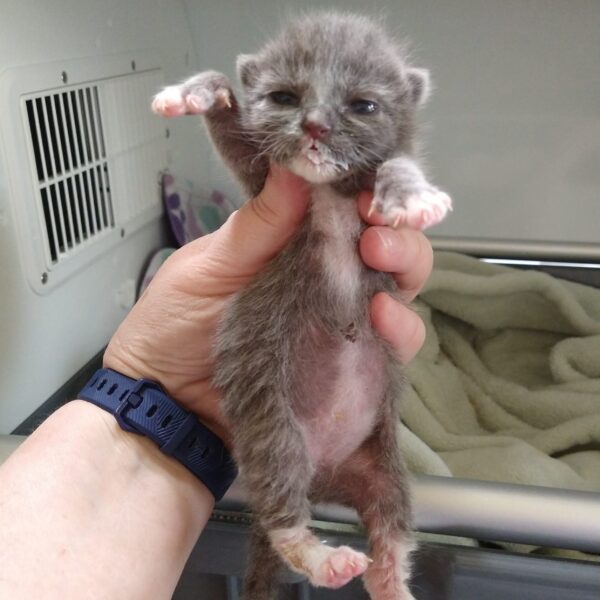 And grew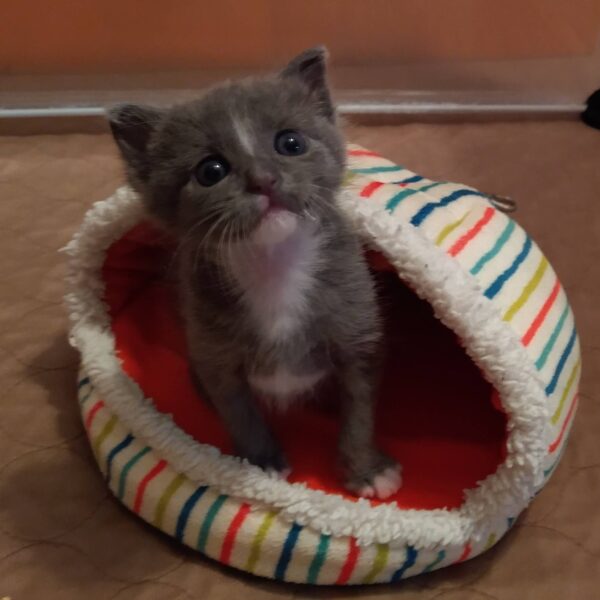 And grew.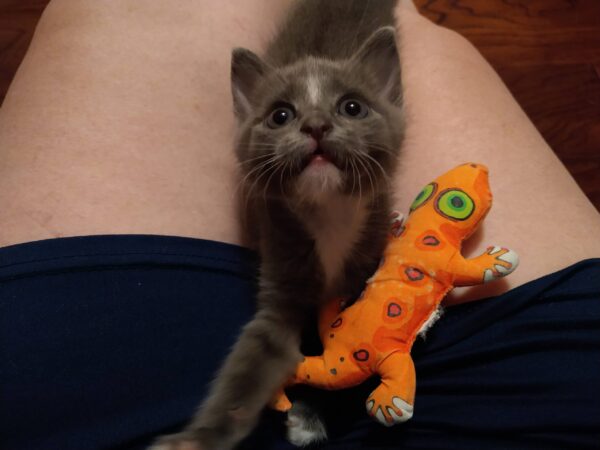 She hit the super chompy stage that all kittens reach, so we got her a playmate, Praline.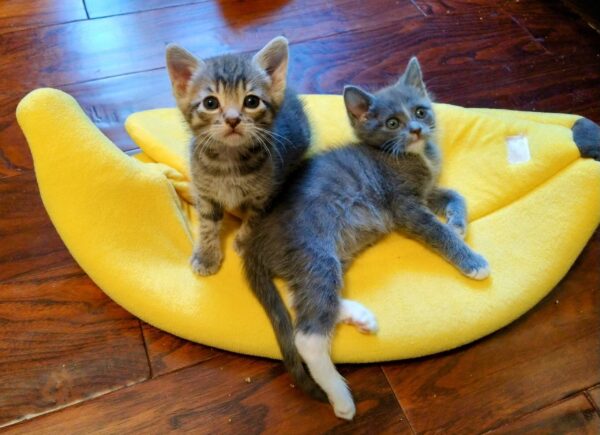 She and Praline became the absolute best of friends. They charged around the house together, regularly chomped on each other's faces, and were constantly snuggling during naptime.
Today these two adorable buddies were adopted, together.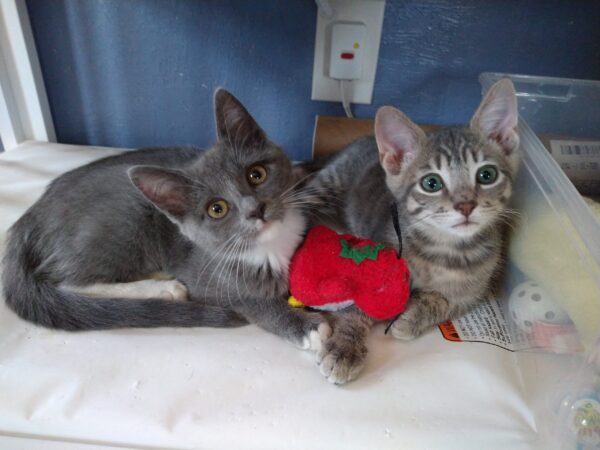 And I am so happy. This is why I foster, so that they can grow up and thrive, and go on to fill someone else's house with purrs and snuggles and love.
'Tis the season for Holidailies.