Now that I've got two headbands done, I've been going through patterns pondering new possibilities, and when I stumbled across this pattern, I knew I absolutely had to make it.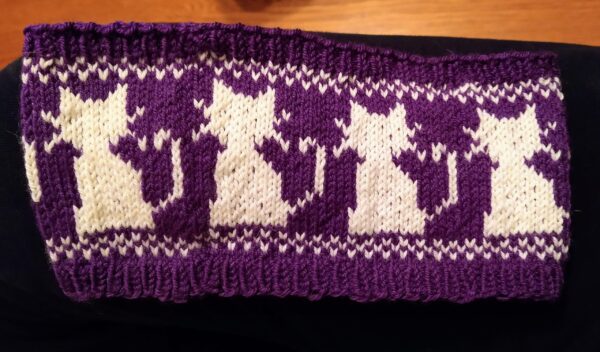 I used some yarn I got in a yarn swap a couple years ago, which turned out to be the perfect fit for this. I actually finished it this weekend, but didn't block it until today.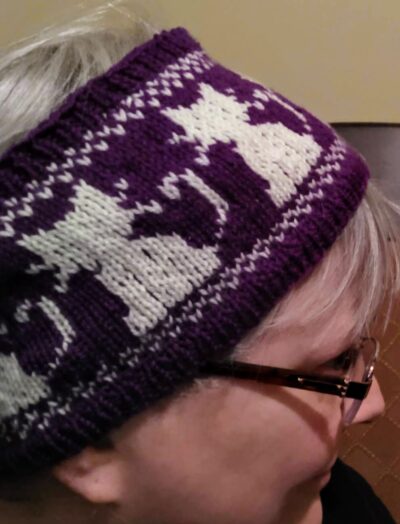 This is definitely meant for cold weather, instead of just for keeping one's hair out of one's face, since it's a bit wide for my current needs, but it was a fun, quick project to knit, and it'll come in handy winter.
Making a thing a day for Thingadailies.