Oh hey, so occasionally I do make things that don't involve flour and butter.
Last night I finally wove in the remaining ends, so ta da, I made myself a sweater.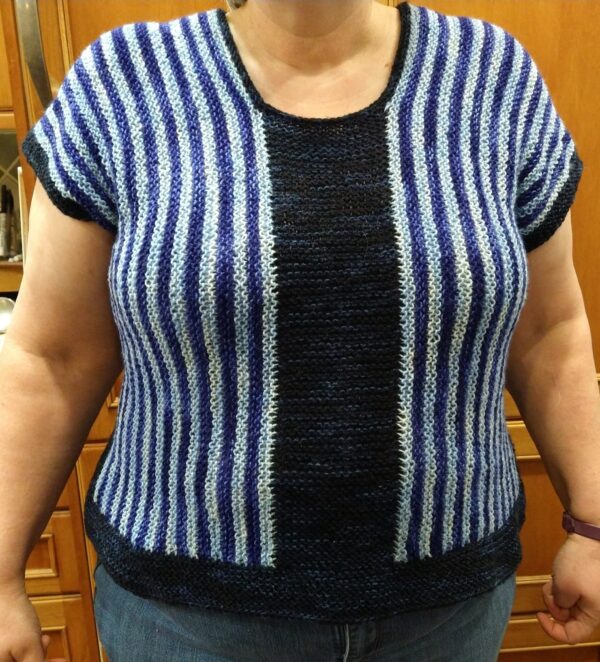 The pattern is Recalibrate, since I know some of you will ask. It's an interesting construction, in that you make the front and back panels first, then do the sides vertically, then join those with side panels.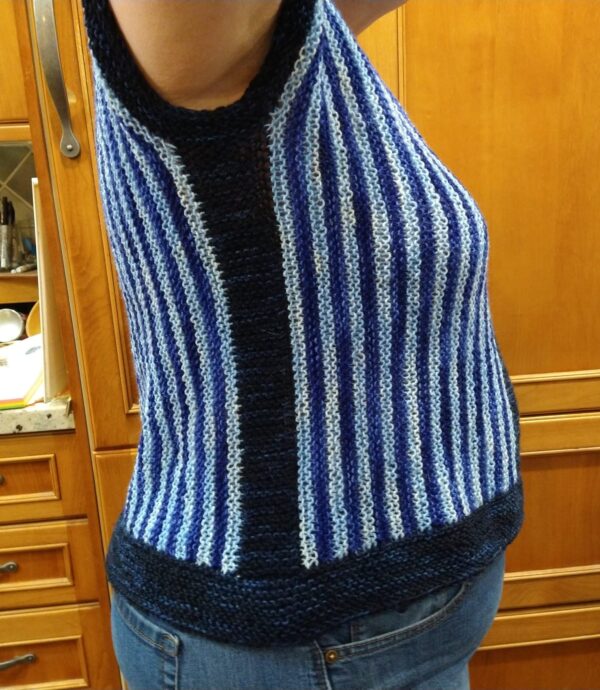 For all the individual pieces, there's a minimum of ends to weave in, plus the use of an icord bind off means that the edges don't curl or flop. And while it's done all in garter stitch, using a lighter yarn (sock weight) means it's not too bulky. Plus, the pattern is one of those that looks flattering on any body shape (look at all the Project pictures on the Ravelry page – seriously, there's a reason it's so popular!).
I am very pleased with how this turned out (and not just because it used three skeins of yarn from my rather large sock yarn stash), so hooray, I finally made myself a sweater that I will actually wear!
'Tis the season for Holidailies.