It's been a very cold, and occasionally damp weekend. So except for a couple outings (another cookie exchange with friends, and taking a sickly foster kitten in for a check), I have stayed inside where it is warm and cozy and dry.
The cookie exchange assortment. There were a lot of cookies!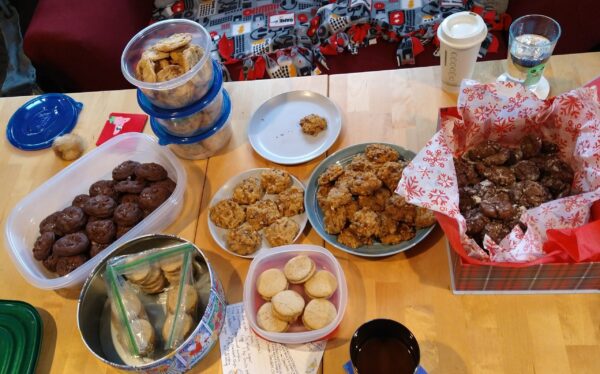 Also I made a few things
Apple pancakes with boiled cider sauce, because when one makes boiled cider and also purchased an entire case of apples, one needs to then find ways of using those ingredients up. I shred the apples instead of chopping them because I find that makes them more likely to cook all the way through in this sort of application. They turned out super delicious and we'll be eating these for breakfast for the next couple days.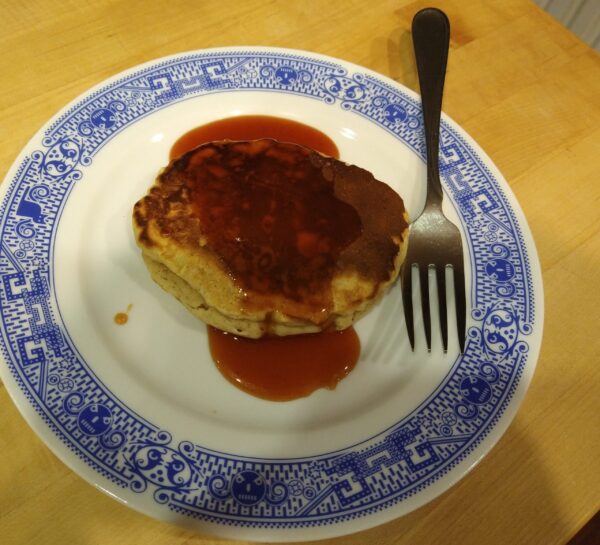 Lemon Soup. We add sliced carrots to ours, but otherwise follow the recipe as written. Paired with homemade biscuits, it is the perfect comfort lunch for a cold day.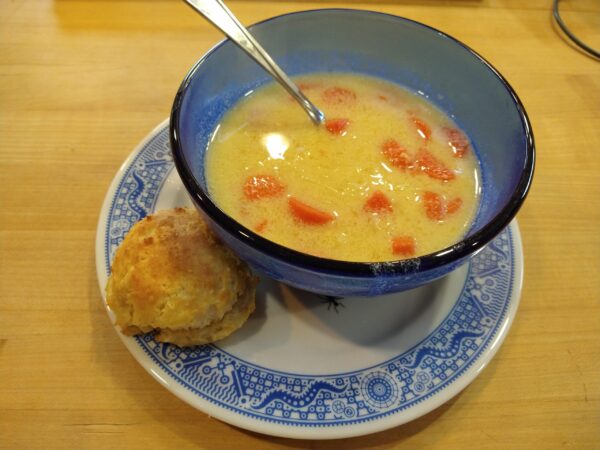 This awesome jigsaw puzzle. It's 'The Winter Fair' by Jan Van Haastaren, and someone on my local Buy Nothing group was giving it away. Since these are my absolute favorite types of puzzles, I threw my name into the hat, and I won. I managed to assemble this in one evening, despite the 'assistance' of several excitable foster kittens.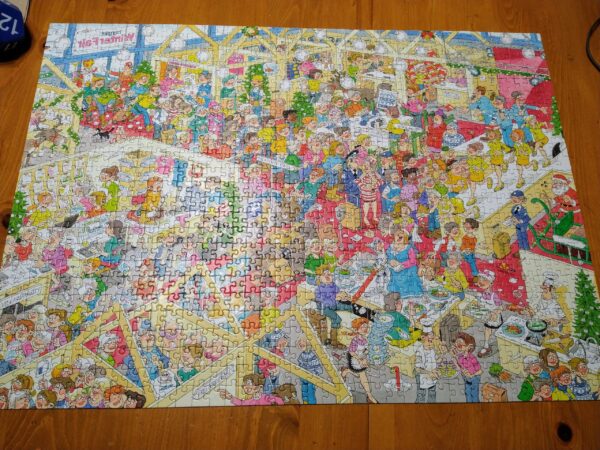 'Tis the season for Holidailies.