We finally put up the tree. We'd actually been dithering about whether we wanted to do any sort of decorating at all since Thanksgiving, considering the state of the world (waves hand vaguely), and also the number of excitable foster kittens still in residence, but then we came up with An Idea (which I will talk about tomorrow), and so tonight the tree went up.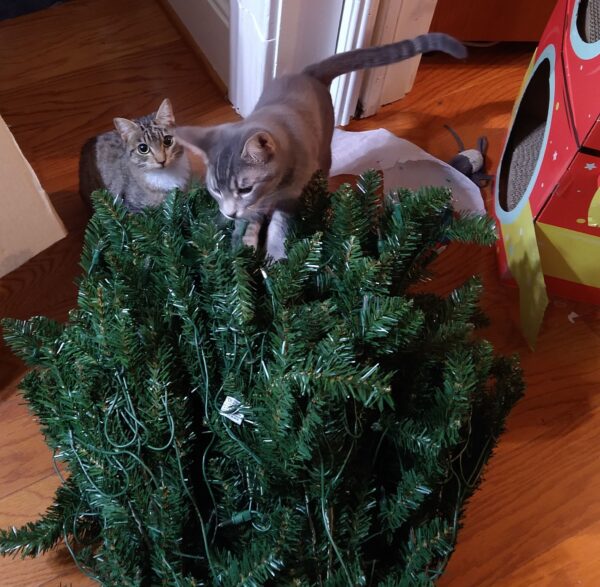 Foster kitten Chantilly and resident cat Guffaw took on the roll of Tree Inspection Brigade as we attempted to unpack the pieces.
Once completed, foster kitten Pickle joined the Inspection Brigade to make sure that the tree was assembled correctly.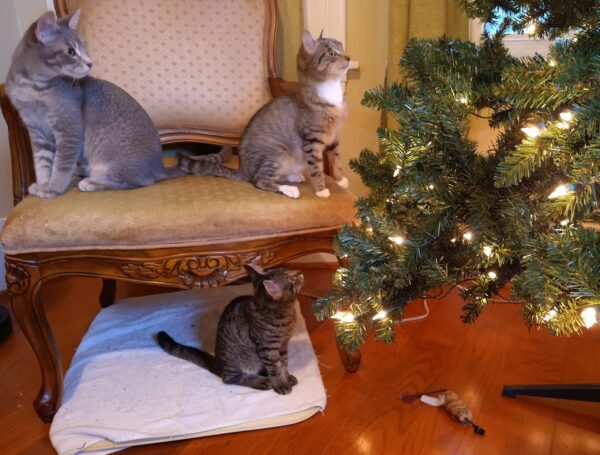 And then we sat back and waited. Want to take a guess who was first up the tree?
Nope, it wasn't who you think.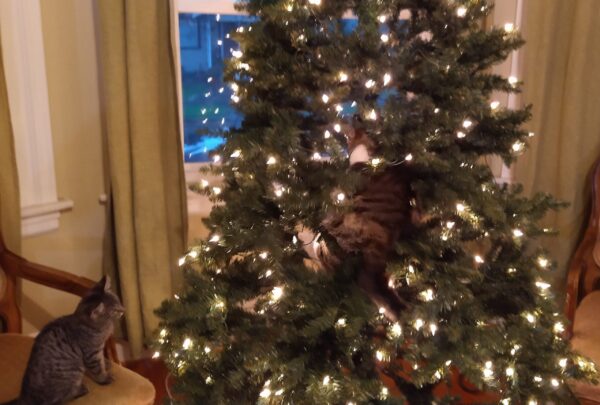 Yes, that would be Timmie, the largest cat in the house, who launched herself halfway up the tree. There are many reasons why we are glad we switched to a fake tree lo, those many years ago, but one very important reason is that they are extremely sturdy.
Don't worry, though. Guffaw made *quite* sure to live up to our #GreyOnesAreTrouble lifestyle.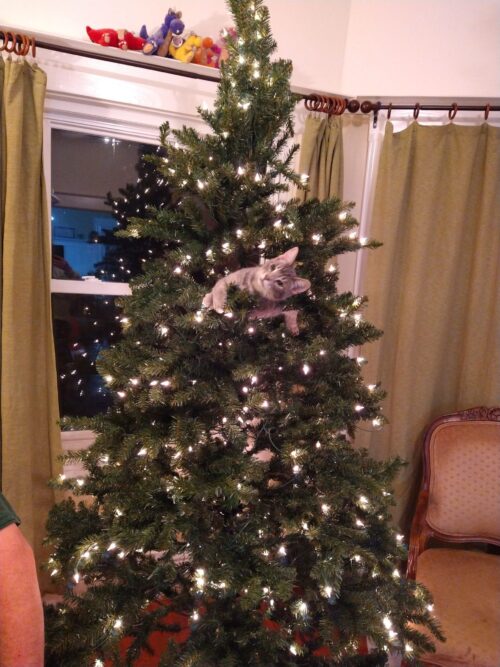 And thus, the self-decorating tree continues for another year.
'Tis the season for Holidailies.