Richard and I were watching one of those decorating competition shows the other day and one of the judges mentioned how Theme Trees are super in right now, and we collectively rolled our eyes because it seems more than a bit ridiculous to go spend a ton of money on matching ornaments just to fit a particular theme, which always ends up looking more like something you see in a store window than something that's meant to be gathered around with family and presents. But then one of the teams made some ornaments as part of their specific Theme Tree, and we looked at each other and then….
…then we had an Idea.
Roughly thirty bucks worth of materials via the miracle of the internets later, and two nights spent doing a wee bit of crafting, and I present to you Our Theme Tree.
I'm calling it Eye'll Be Home for Christmas. You're welcome.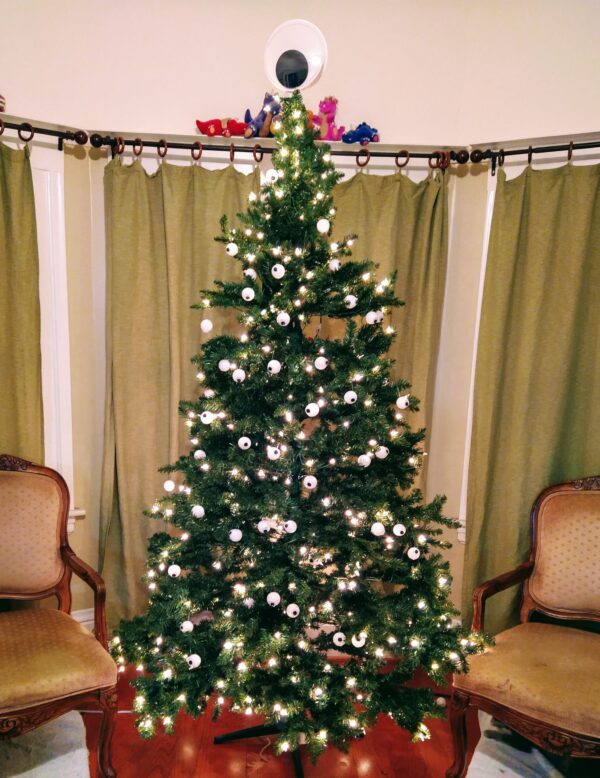 Want a close-up of the actual ornaments? Sure, here you go.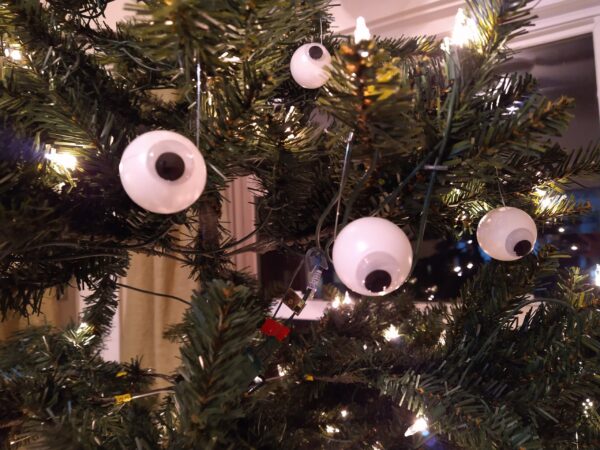 (Googly eyes stuck onto ping pong balls, in case you are super jealous of our tree covered in eyeballs and want to replicate the fun)
So there we go. If only one of us had even the remotest engineering skill they would all also be moving, so you probably should be glad that's not our forte.
'Tis the season for Holidailies.