The nice thing about focusing Thingadailies on recipes is that it used up all the orange citrus in the fridge, but unfortunately there's still a bazillion lemons. Plus there's a bowl of lemon curd now sitting in the fridge and needing to be used up (hey, it's not like I can't make a couple dozen more batches just from our own tree!).
I still had a package of puff pastry in the fridge earlier, so last night I made Lemon Curd Turnovers. I rolled it out until it was about 12 inches square, then cut that into 9 pieces. Then I mixed up some lemon curd, some cream cheese, some sugar, and the last of the lemon zest that was sitting in the fridge, and dumped a heaping tablespoonful in the middle of each square. A little egg wash, a little rest in the fridge, and then they went into the oven to bake. The final step was a drizzle of glaze (powdered sugar and cream), and poof, a lovely, flakey pastry that looks far fancier than the minimal effort involved.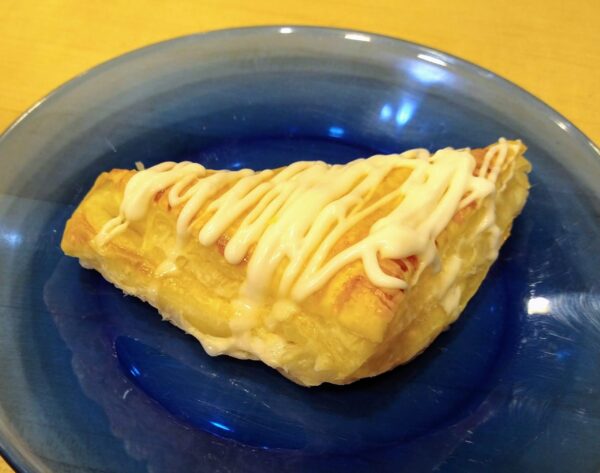 In addition, yesterday I also finished a project that I'd really hoped to complete in February, but, well, life and bottle baby kittens got in the way. On the first of February, I was feeling the need to start a new knitting project and I spotted my bin of leftover sock yarn.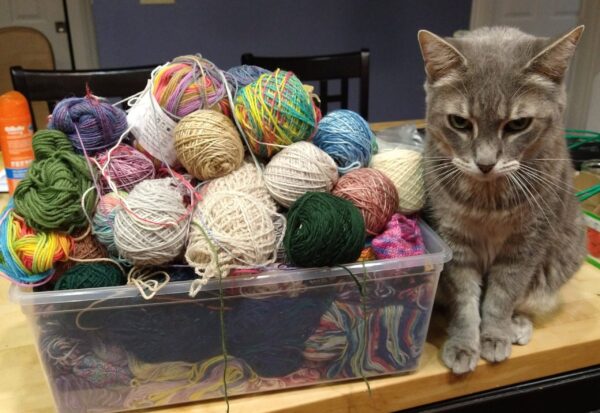 Rupert included for scale (and also because cat).
Sadly, this is not even all of it – as I got into the project I kept finding more balls lurking around the house.
I've seen various sock yarn blanket ideas, but they tend to be too chaotic in color for me. Then I stumbled across this pattern and knew immediately what I wanted to do.
I cast on on February 1st and yesterday morning I finished.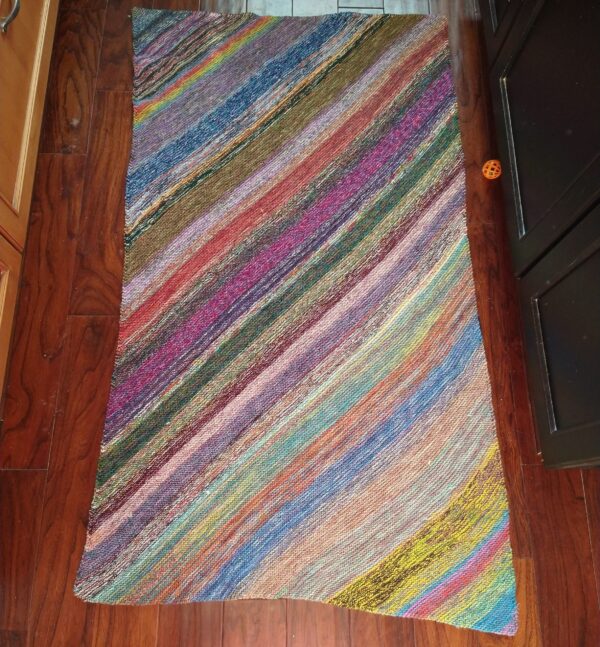 It's nothing more than garter stitch, done in the diagonal. I held two strands together the whole time, simply adding in a new ball each time one ran out, with no worries about the colors. The fact that it's garter stitch, and two colors at a time, means that the overall chaos that would have occurred if I'd only done one color at a time ends up being muted, with the colors fading into each other.
It's roughly 3 foot by 5 foot, and took about 950 grams of yarn, which, alas, was probably only about half my stash of leftover sock yarn. But at least the bin is no longer overflowing, and I got a pretty new blanket out of it, so yay.