Tonight we put up the tree.
As you can see, this is a very involved process. First, you must give all of the parts a thorough inspection before you remove them from the box.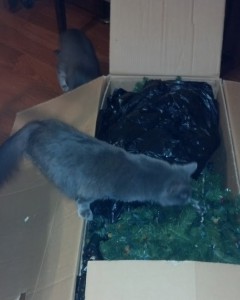 Next, you begin assembling the tree. First the base gets placed into the stand, and then the middle section, and finally the top part.
Hmm. Funny. The top part of the tree doesn't look quite like the rest. Better check the instructions again.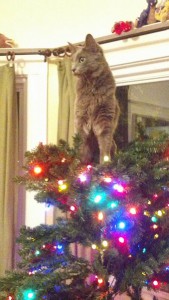 (Yes, those *are* tiny stuffed dragons on the ledges above the window. They are flying animals, after all.)
The Branch Inspector takes her job very seriously. "Excuse me. I believe this one is a little bit crooked."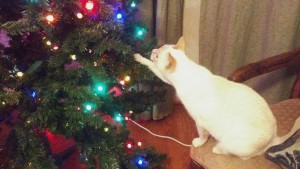 The Quality Control officer, however, remains decidedly unimpressed.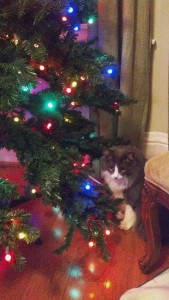 "Yeah, yeah, it's a tree. Can I go back to napping now?
'Tis the season for Holidailies.