I often make a lot of plans for what I am going to accomplish in an evening after work, or on a weekend.
And then I come home and I sit down at the computer to do a quick catch-up on my email, or on the couch to do a few rows of knitting and…I am waylaid.
Sometimes it is only one cat.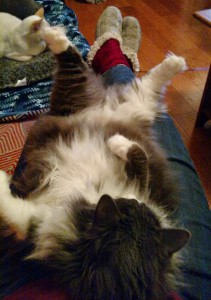 And every so often, it is three.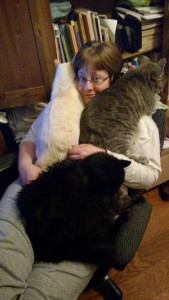 The letter W is brought to you by the Blogging from A to Z Challenge.