It is not all test knitting and snowflakes around here. Sometimes I do other stuff. Here's what I did last week during my business trip (the bulk of it was done on the flight home); finally got around to blocking it this morning.

The pattern is Nymphalidea, and it's knit with KnitPicks Chroma fingering. I love working with this yarn because it's super soft, and it's got the long color changes that are perfect for projects like this.
But yes, yes, you all come here for the snowflakes. So here's todays.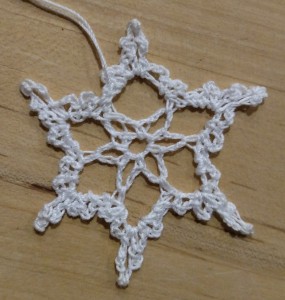 Nine down, only twenty more to go!
Making a snowflake a day for Thingadailies.