A year or so ago, I got a bag. It is one of those canvas bags, of the type you get as swag at a convention. The thing that made this bag stand out, however, is the fact that it had a zipper. And in a house full of yarn-eating cats, the ability to keep yarn in a cat-safe zone is important. So I turned it into a knitting bag, and kept it in a cubby in the coffee table, so I could keep my project-in-progress protected.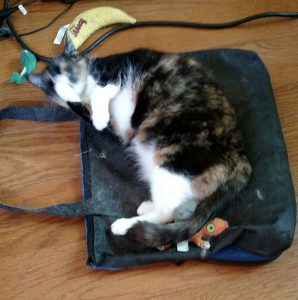 The problem, however, is that I am not the only one who loved this bag. I noticed it had a distressing tendency to 'fall' off the table, and get dragged around on the floor.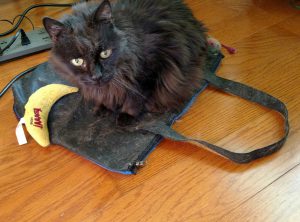 It also, somehow, acquired a disturbingly large amount of cat hair.
So eventually, I gave up. Clearly this was not meant to be my bag. I took all my knitting stuff out, and replaced it with some old paper and a wadded up towel.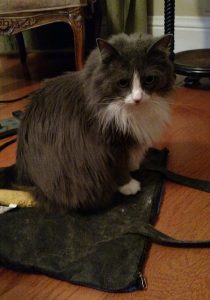 It is a very popular bag. It's just not mine any more.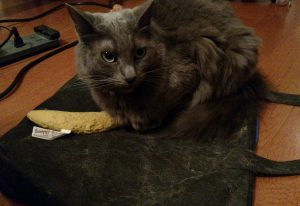 Blogging from A to Z in whatever order I feel like.