One year ago today we went to a friend's house to pick up some temporary house guests: a very dainty momma cat and her six one-week-old kittens.
It was a crazy, adorable, energetic few months as the babies transitioned from teeny little fuzzlumps to busy, bright-eyed kittens, and as the momma transitioned from a nervous, scared little stray to a sweet little thing who discovered that laps are good, and people are nice, and scritches are the best thing ever.
Ruby is still pretty dainty, although she has filled out a little, without kittens sucking her dry. Rupert is her very best friend (whether he knows it or not), and it has been interesting to watch her gradually mimic him. She talks now, quietly, but the same squawk as Rupert. She is still wary – of us and of strangers – but if he is there, she is markedly braver and more social.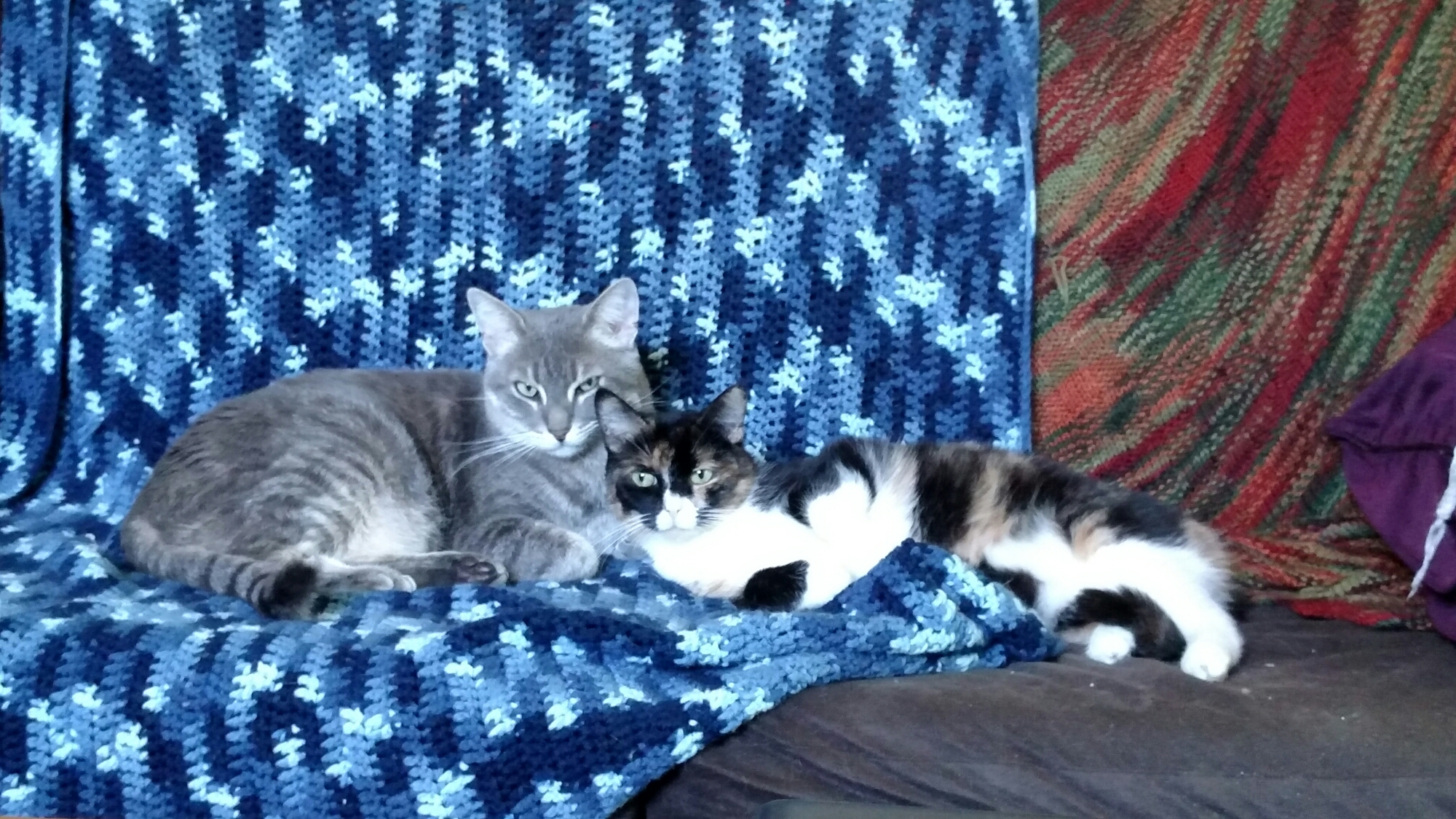 She gets along with everyone but Ingrid (but then Ingrid has issues with everyone). It has been so fun to see her settle in.
Blogging from A to Z in whatever order I feel like.