Ah, California. Last weekend we had thunderstorms.
This weekend we are right in the middle of a nasty heat wave.
And when it's this hot out, the last thing I want to do is to cook.
So here is a stupid easy recipe, with three ingredients, perfect for when it is 108 degrees outside.
Whipped Peach Pie
1 container Cool Whip
2 little containers peach yogurt
1 graham cracker crust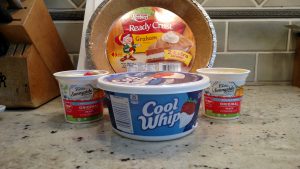 Mix the Cool Whip and the yogurt together until smooth. Pour into the crust. Cover, freeze until firm.
Yes, I know, OMG processed foods, I should make everything from scratch, blah, blah, blah. It is 108 degrees out there and there is no way I'm turning on an oven, not when 60 seconds of effort gets me this.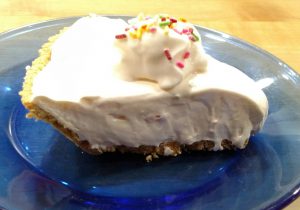 Yum.