In September of 2009, fresh from the loss of both Tangerine and Sebastian within the space of just a couple weeks, Richard and I went to adopt a kitten. We'd seen a picture of Ingrid on Petfinder, and fell head over heels in love with her from that, but knew that she would need a friend. When we went to the rescue to meet her, there was a little black and grey tuxedo floof who was pretty cute, but already pre-adopted, and two little grey tabbies, who were careening at top speed around the room, literally running sideways on the walls. We picked one of the little grey tabbies as the second kitten, and we can't really claim to have been all that surprised by what he turned out to be.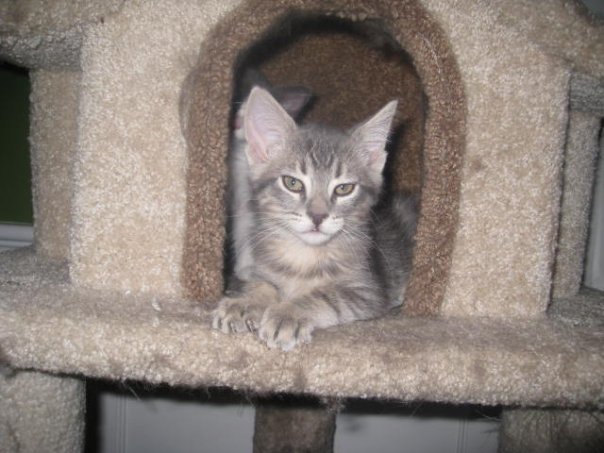 Rupert was extremely active, and also extremely intelligent. Every time we didn't think a kitten could get somewhere, he would find a way. That first Christmas he scaled the tree like it was just another giant toy, and ever since then our ornaments have been the self-placing kind. He could jump incredible heights – to the top of the fridge in kitchen, to the top of the curtain rail in the bathroom – there was really no such thing as a Rupert-safe zone. We invested in a number of cups with lids, which we referred to as Rupert-safe cups, because when he was younger he absolutely delighted in tipping over water glasses. A friend mentioned, based on her own grey kitty that Grey Ones Are Trouble, and it became Rupert's calling card. We used to look at each other over those first few years, and jokingly comment that he would calm down when he was older. It was only in the last few months that he ever did.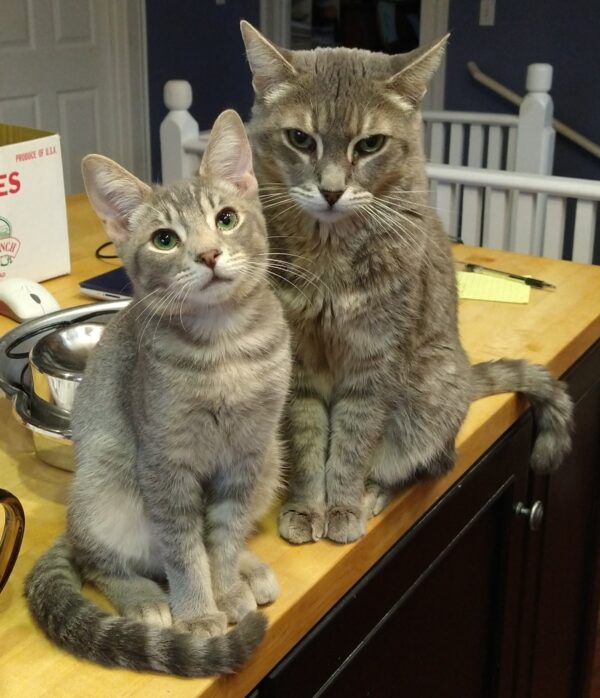 He turned twelve this past August, which doesn't seem old enough for anything to happen, but life doesn't always work the way we wish it would. Suddenly things started taking a turn for the worse. Without exploratory surgery we won't ever know with 100% certainty that he had GI lymphoma, but all the symptoms fit, and it was clear what we had to do. The vet came over this afternoon to help him go.
We're going to miss you so much, Boo.