I really like orange chicken – you know, the stuff you get from places like Panda Express, that has a hint of tart and a hint of sweet, with the chicken coated in a lovely sauce. So when I found this recipe, I was excited to give it a try, especially since it calls for two entire cups of juice and one is trying to use up a plethora of fruit.
The chicken is fairly simple to make; it's just cubed and tossed in some flour, then pan fried, and then you bring all the sauce ingredients together and simmer them until slightly thickened.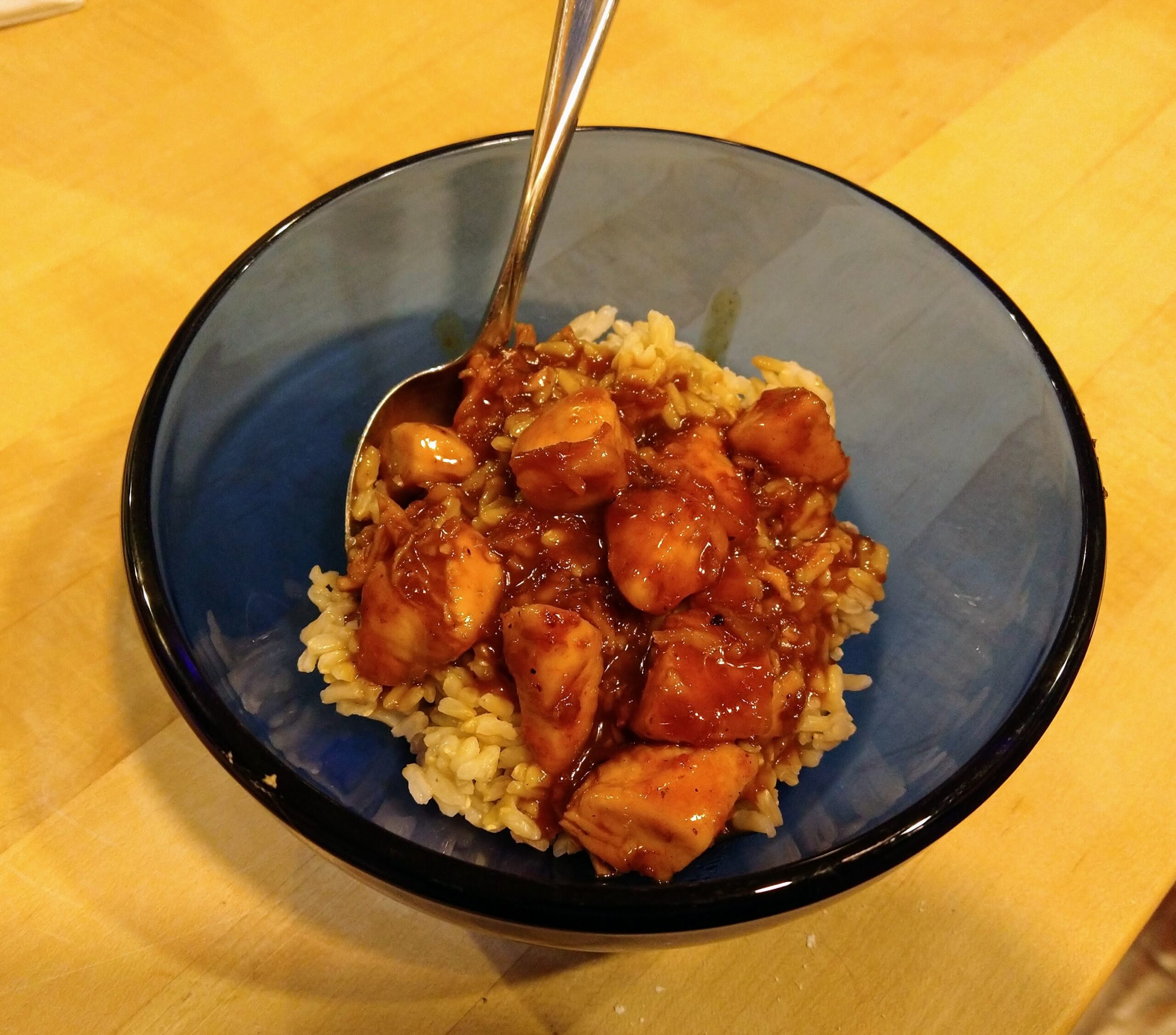 It looks like orange chicken, doesn't it? However…shudder. I took one bite, shuddered, and then went and made myself a sandwich instead. I'm not sure what exactly was the problem, but there's an extremely unpleasant bitter note to the entire dish, that lingered unpleasantly on the tongue for quite some time.
Richard didn't mind it, however, so at least we've got his lunch sorted for the next few days, but it's safe to say I won't ever be making this recipe again.
Citrus used: 7 tangelos, 7 mandarins
Total citrus used so far: 9 mandarin orange, 17 tangelos, 12 lemons
Making a thing a day for Thingadailies.