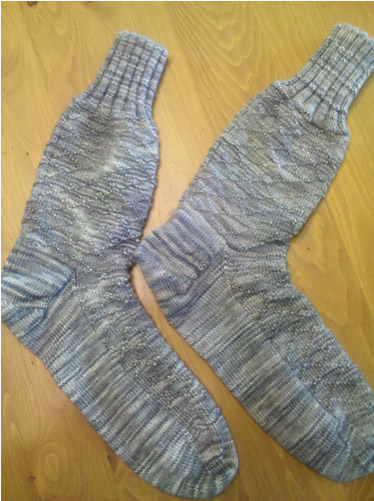 Pattern: Gentlemen's Sock – from Knitting Vintage Socks. Made for Richard. This is sock pair #2 completed for the year (yes, I am aware that I am 3 pairs behind schedule).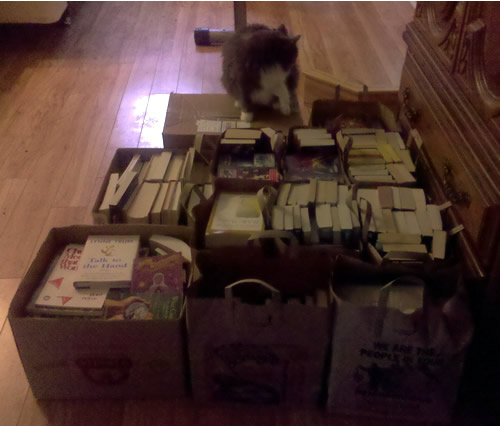 The results of a massive book purge: 8 grocery sacks, and 3 boxes, stuffed with books. This filled the back of the Prius completely, yet is only a small fraction of what we still own. We dropped them off at the Friends of the Library used book store this morning, and returned with only 6 'new' ones (one of which is being sent off to someone else).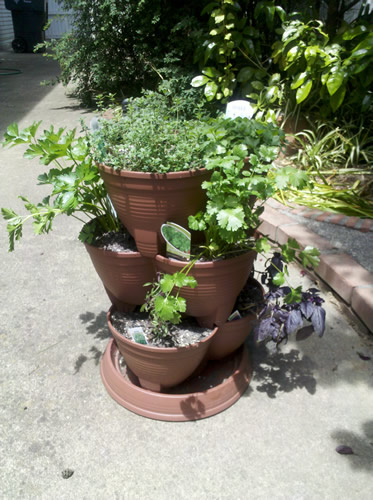 Stacking herb garden. There are three basils on the bottom. Naturally those are the ones the snails are decimating. Stupid snails (I hope you like Sluggo).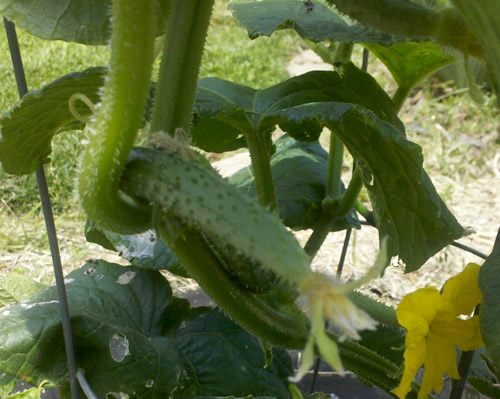 Tiny baby cucumbers. There's about half a dozen on the plant so far.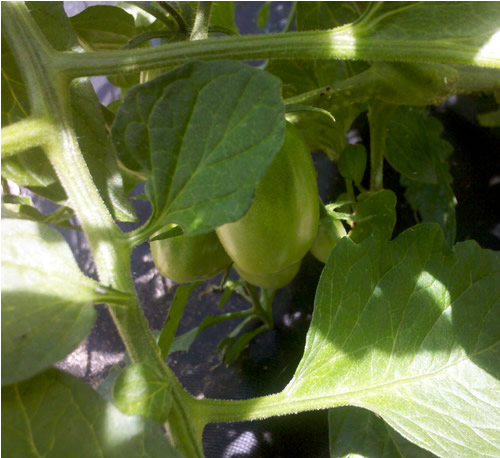 Baby tomatoes. We put in twice as many tomatoes this year. I am hoping that I do not regret this.