Last rehearsal tonight before the concert this coming weekend, which means things went a little long and a long day was even longer. At least this time I didn't have to chase Sherman around outside when I got home, though, so at least there's that.
Here is the 15th snowflake, which means we are now more than halfway through this challenge. Yay!
I like this one because it has a little star in the middle.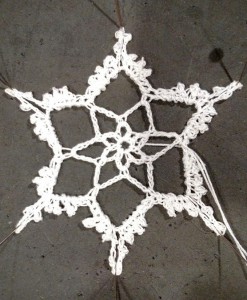 Making a snowflake a day for Thingadailies.