Today is both Muffin Day and Cherry Pie Day. Richard loves anything to do with cherries, but I most decidedly do not, and we really didn't need me to make an entire pie for just one person, considering all the *other* baking I've been doing this month. So this morning I made muffins with pie filling inside them, in an effort to combine the two.
I used a pretty basic muffin recipe (from the red-checked Better Homes and Gardens cookbook I have on my shelf), but added about a tablespoon of filling to each. The cherry pie filling is from a can, because there are limits to how much time and effort I'm willing to spend on this challenge, especially for something only one of us is going to be eating. The apple pie filling, however, which I added to half the muffins instead of nasty cherry glop, was the last of a batch I canned a year or so back, so at least there's that.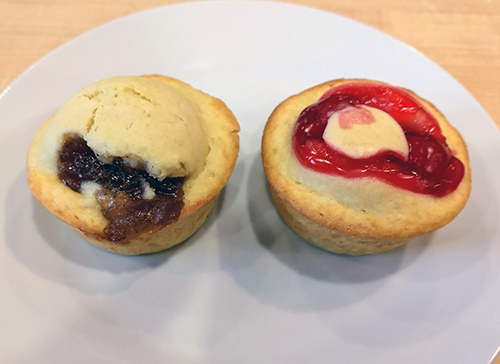 The muffins turned out about what one would expect for a straightforward muffin with nothing added but a dollop of pie filling. Richard reports that his cherry pie muffins were delicious, and I was quite happy with how the apple filling worked out in mine.
I had originally planned that just being the end of it, but there was a *lot* of filling leftover. So I pondered some more and eyed those tiny tart pans that have been so useful so far this month, and decided that I might as well do some tiny pies to try to use the stuff up.
So when I got home from work I threw together a pastry crust dough and I stuffed that in the fridge to cool, and then after dinner I made two tiny pies – one for Richard, with the cherries, and one for me with the apples.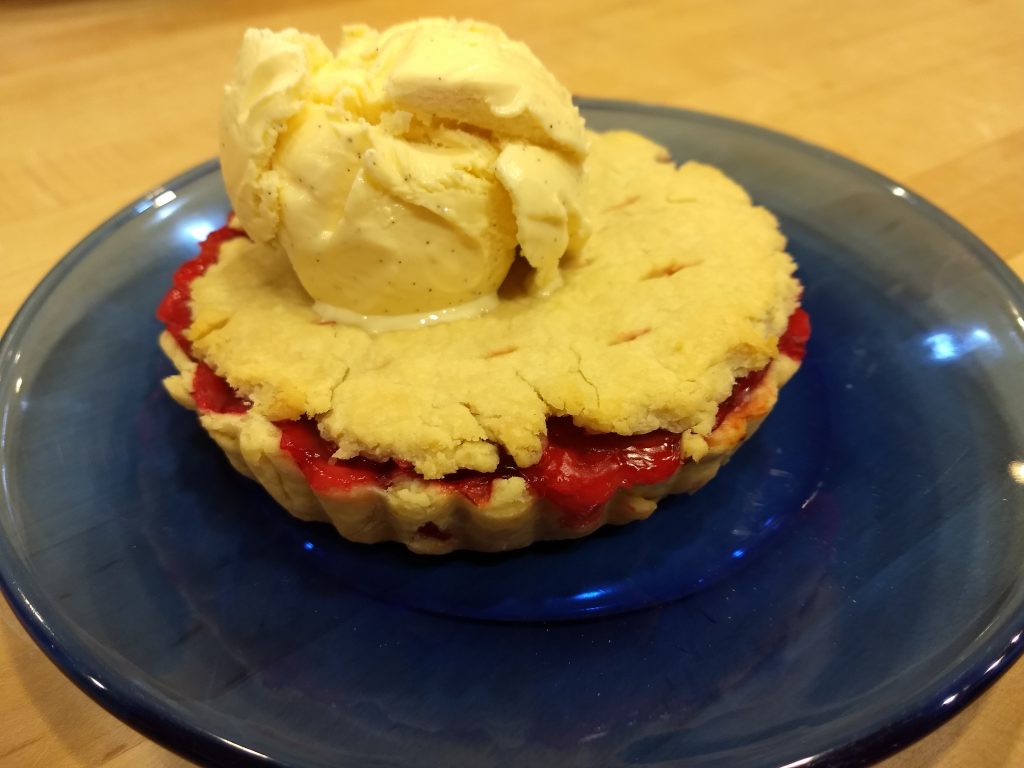 And thus both National Food Days have been celebrated appropriately and deliciously (and we shall not discuss the fact that there's *still* more pie filling lurking in the fridge for later).
Making a thing a day for Thingadailies.