While making the ravioli yesterday, I got frustrated with how poorly they were turning out, but there was still a lot of dough left. So instead of fussing about with more of the stupid ravioli, I turned it in to spaghetti.
It turns out spaghetti is super easy to make if you remember to flour the dough in between each step of feeding it through the pasta roller (it's also far less likely to clump later). Coincidentally, guess what I *didn't* do when assembling the ravioli. Hmm, I am sure there is no connection to how those turned out.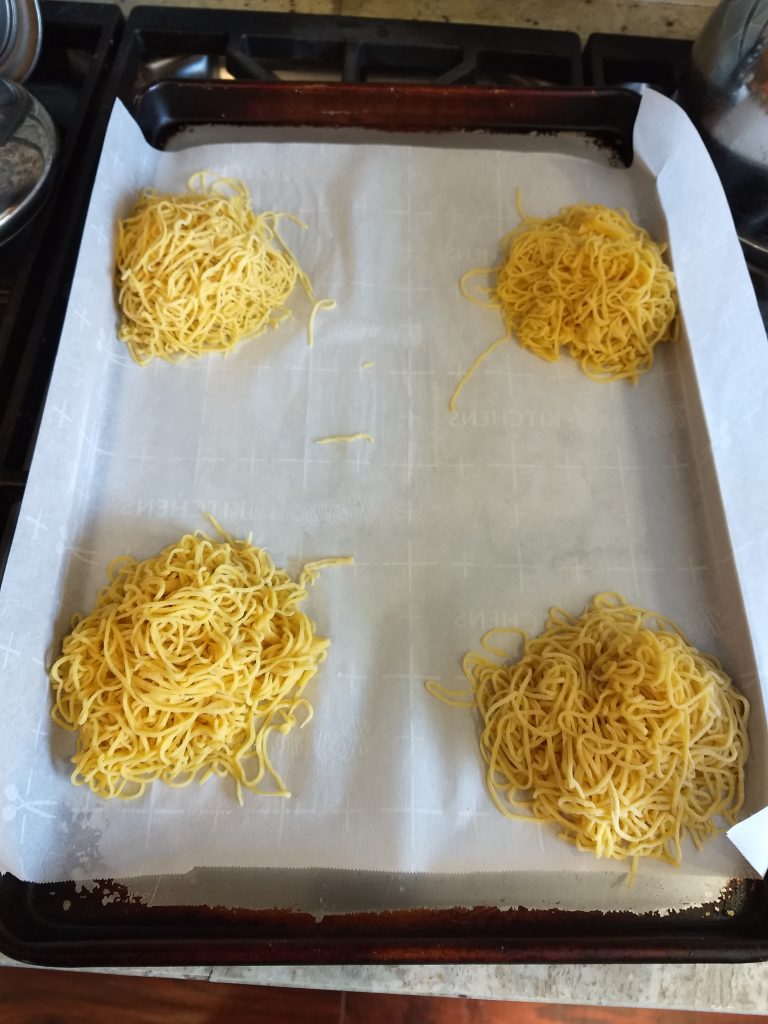 Four servings of fresh pasta.
This ended up being the perfect accompaniment to tonight's lemon-themed dinner, which was Lemon Chicken Piccata.
This was a pretty simple dinner to throw together. Chicken is cut into smaller pieces, then dredged in flour and pan fried. Then you make a sauce of lemon juice, garlic, and broth, which is finished off with butter and capers.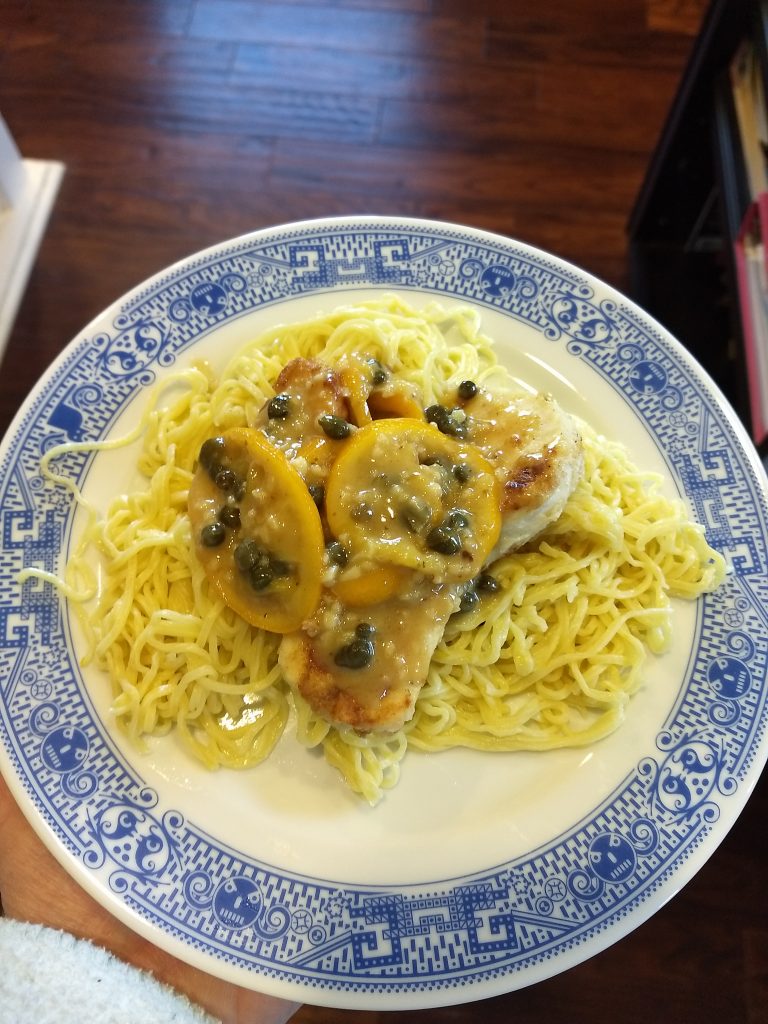 .
We followed this rather delicious dinner with a bonus lemon thing – Lemon Mug Cake. I've made that before, and it's a lovely way to use up another lemon, and to end a meal.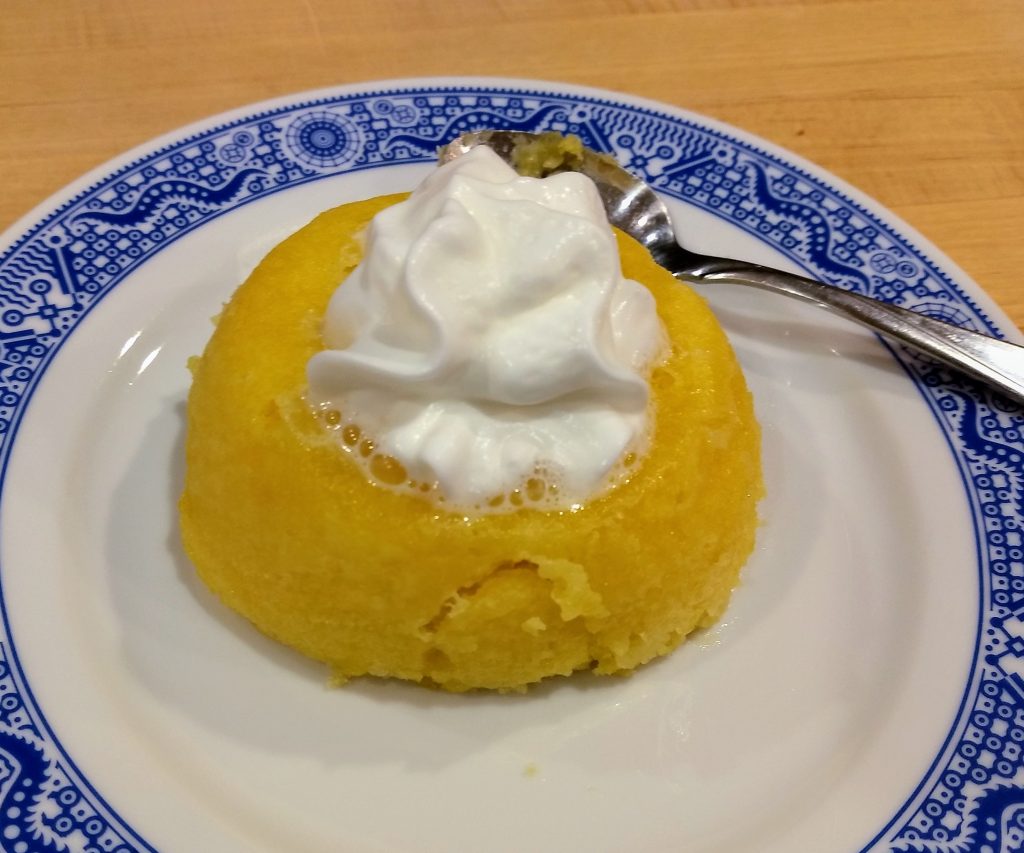 Lemons used: 2
Total lemons this month: 33
Making a lemon thing a day for Thingadailies.