Yesterday morning my friend texted. Could she swing by on the way home? She had something that needed to be stashed in my fridge.
Sure, I replied, a little confused. It wasn't until an hour or so later that it finally dawned on me what her cryptic words meant. She had found the Cheese Advent Calendar!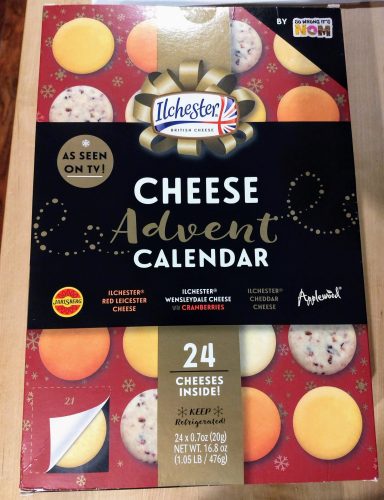 We heard about this magical thing a few years ago, but it was only available in the UK. It did eventually make its way over to the US last year, but only in a very few locations, none of which were anywhere near us. This year it was going to be sold at Super Targets in the US, which was a problem because there's no Super Target anywhere around…except that then she remembered there's one in the town where some of her extended family lives, and she was going to be seeing them for Thanksgiving.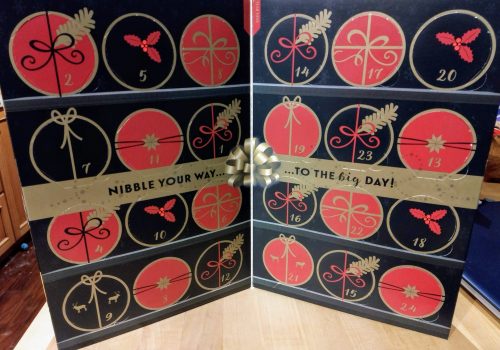 There were only 3 left on the shelves when they checked. We got two of them.
So this morning I ceremoniously opened the first little flap and pulled out the first cheese of the season.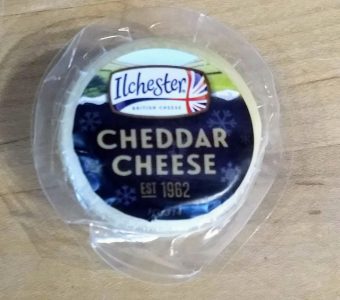 It was a lot more neatly packaged but I forgot to take the picture before I opened it.
Verdict – not bad for a tiny little wheel of cheese. Richard and I split it and had it with potato pancakes (made from Thanksgiving leftovers) for breakfast. Yum!
'Tis the season for Holidailies.