Two short things for today.
First, if you need a smile, then this video is definitely for you.
Timmie loves the foster kittens, and there are big gaps under some of our doors because it's an old house. Put those two things together and you get scenes like this. There are two separate foster kittens reaching their adorable little feet under the door at Timmie.
Second, because today is apparently National Pastry Day (or something like that), this evening I whipped up these Hand Pies, except instead of blueberries, I used leftover cranberry curd in the middle.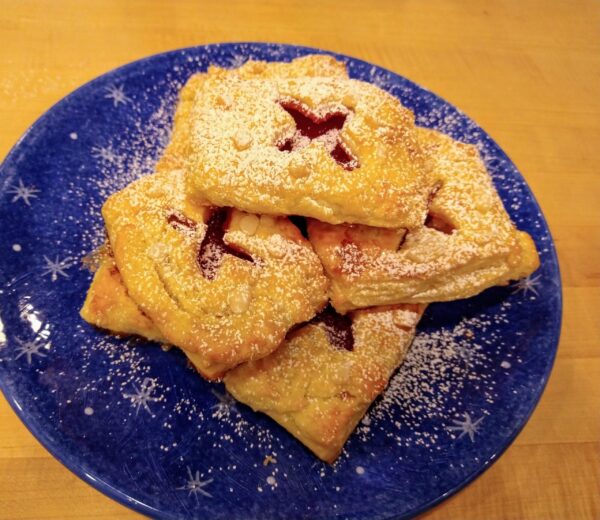 They turned out delicious. Yum!