One of the things about kitten fostering is that even if you have one room solely dedicated to the kittens, sometimes you have to separate some out for whatever reason, and then there will be kittens in the bathroom. Due to a kitten recovering from a leg amputation (her femur was shattered prior to her being found and brought to the rescue through which we foster), our upstairs bathroom has been a secondary kitten holding space for the last few weeks.
The thing about having kittens in the bathroom, of course, is that then any trip to use the facilities takes significantly longer.
Usually this is because it's really hard to just zip in and zip right out when there are adorable kittens demanding attention right there in front of you.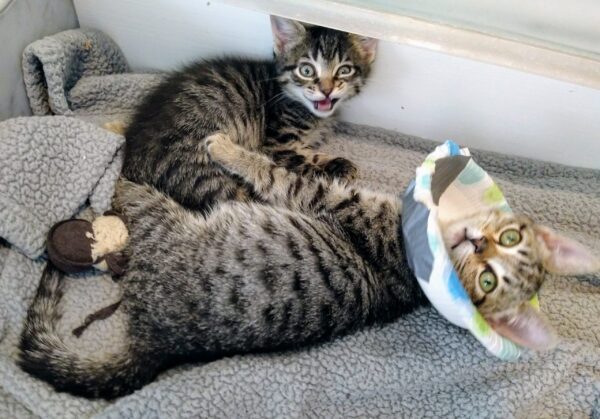 I mean, honestly, how are you supposed to resist sitting down and giving these adorable little cuties a snuggle?
But other times it's because, well….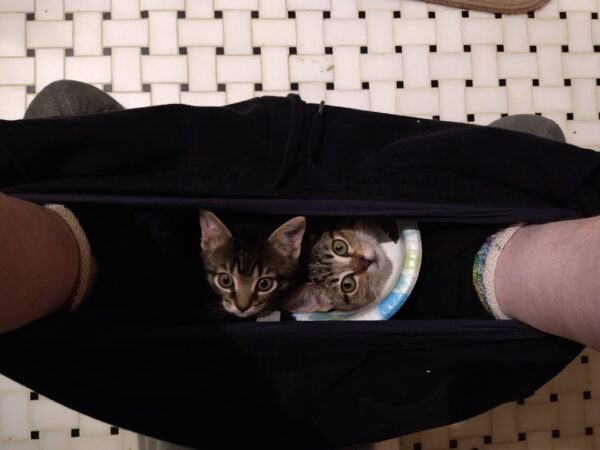 'Tis the season for Holidailies.