I never got around to making an orange thing yesterday, mainly because I just didn't feel like it. So this morning I made Orange Walnuts. The story behind them was bittersweet, and I was intrigued by the idea.
The recipe itself is fairly simple – you start with a caramel made with sugar and orange juice, and then you stir in orange zest, butter, and walnuts. Then you pour the resulting concoction onto some parchment and when it's cooled, break it into pieces.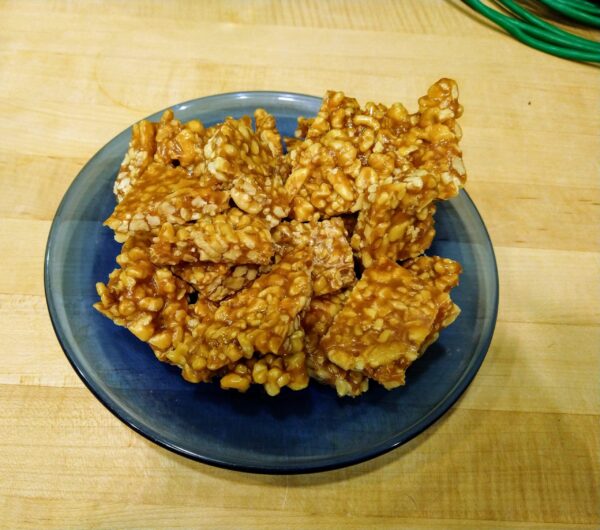 I wasn't sure what to expect – something more like traditional candied nuts, perhaps – but while this might look closer to brittle, it's more like a chewy nut bar. The orange flavor isn't pronounced, but it's definitely there – a hint of brightness amid the nuts and caramel.
Making a thing a day for Thingadailies.