Today for breakfast I made popovers.
Or rather, I should say that I *tried* to make popovers. It was not…entirely successful.
I found this recipe, which sounded interesting. I made half a recipe, which was good because I have no popover pans, and so instead used a muffin tin, which meant that they were significantly smaller than they should have been. As a result, even though I tried to adjust the baking times accordingly, by the time I pulled them out, it was clear they were a little over done.
The signature characteristic of a popover is that it is supposed to puff up over the edge of its container, and then when you prick it with a toothpick, it should deflate in on itself (sort of the same concept as a souffle). These….did not deflate. At all.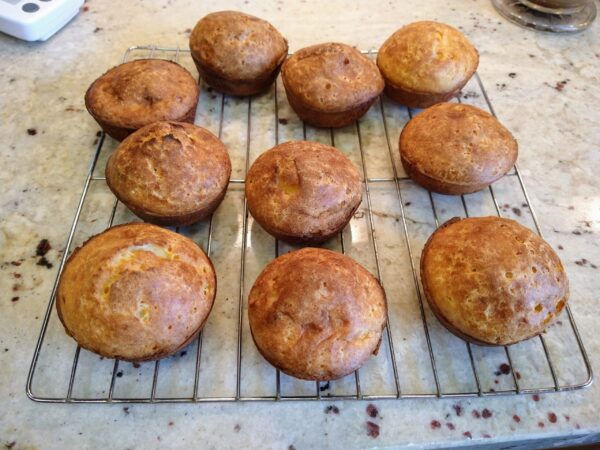 Thankfully, however, the inside looked fine, and they actually taste pretty good.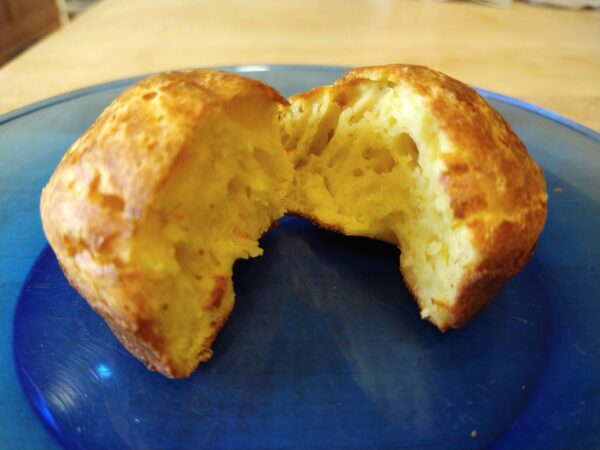 Not sure it's worth purchasing pans specifically for popovers, but maybe with a little extra adjustment in times to account for the smaller size, I could make them look and act a bit more like a popover is supposed to. Hmm.
Making a thing a day for Thingadailies.