There was a horrific wind storm in Sacramento last Tuesday night. These pop up every couple years and every time, there's a ton of trees or branches down – it's a hazard when you live in a city of trees, especially when some of the trees are as old and as huge as the ones in our neighborhood. We've had ginormous branches come down in our area before – one landed on our neighbor's boat a few years back, but it usually isn't too bad. However, Wednesday morning we woke up to see this.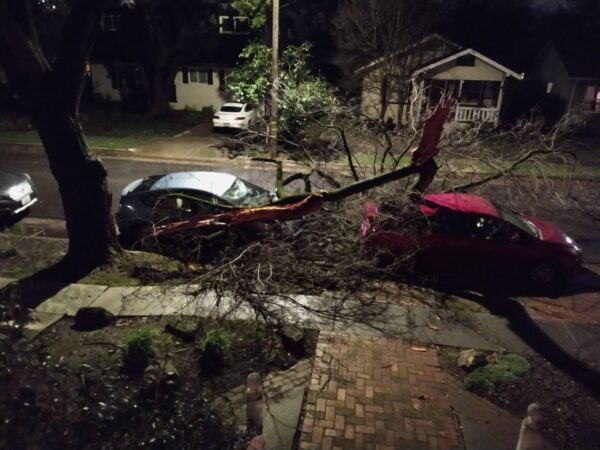 Later in the day I went out to get a better sense of the scope of the damage. This is how big the branch actually was.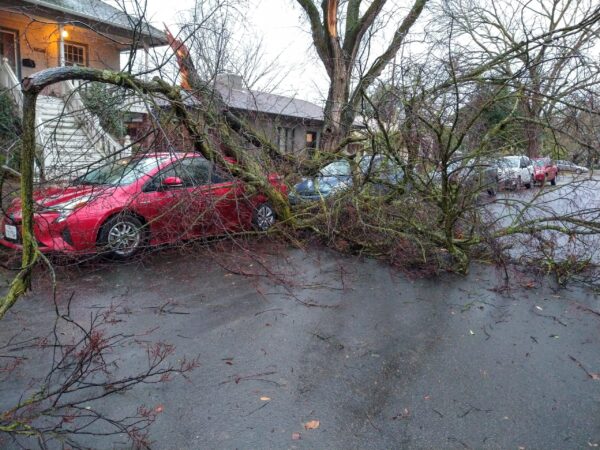 It blocked the entire street.
Thankfully the tree it came from did not also fall – that could have taken out a house or two. Thankfully no one was hurt (unlike a lot of other places in the city – there were trees on houses and power lines ripped out all over the place). Thankfully we have awesome insurance. But it's been a hassle, dealing with inspections and paperwork so on. They finally towed away the blue car yesterday – due to its age and the extent of damage, the insurance company declared it a total loss. That's okay, we figured – with both of us working from home right now, there's no rush to replace my car. We can easily adjust to being a one-car family. The red car was towed to the body shop, and we've had a rental car, so we would be just fine until it was repaired.
But this afternoon I got a call from the insurance adjustor – there was enough structural damage to the red car that it, too, is being considered a total loss. That was followed by a notification that, now that we're not waiting for one of our cars to be repaired, we only get the rental until the end of next week.
So…I guess this weekend we'll be car shopping. During a pandemic. This should be *fun*.
– – – – –
I didn't get around to making yesterday's orange thing yesterday, because it was a long day and the last thing I wanted to do at the end of it was bake. So today I made two things – both of which had the unfortunate attribute of using up oranges but not tasting like oranges at all. The first was Orange Cornbread. As cornbread recipes go, this was pretty tasty, but the orange juice addition was a wasted effort, but it made a delicious side to the pork stir fry I whipped up for lunch.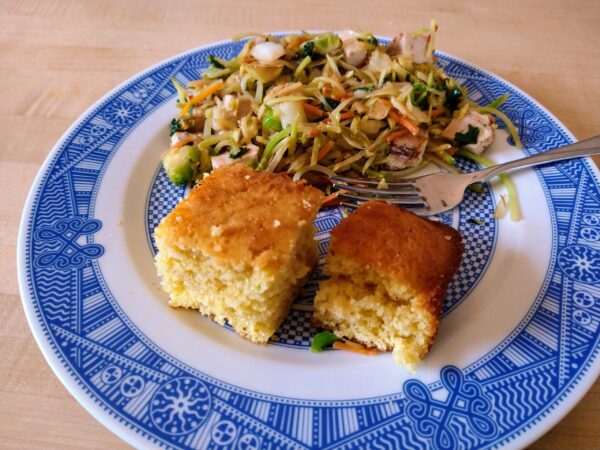 Making a thing a day for Thingadailies.