It's Wednesday! That must mean it's time for waffles! Lemon Sour Cream Waffles, to be exact.
My free time has shrunk drastically this past week, since now we've got two separate sets of foster kittens to entertain, especially since one set gets bottle-fed first thing once I'm up each morning. But waffles go together quick, and I can do other things while each waffle cooks, like tackle that mystery spot in the corner of the kitchen, or fold the pile of kitten-related laundry that was taking over the dining room table.
Anyway. Back to the waffles. The only change I made to the recipe was to use yogurt instead of sour cream, but that's only because the yogurt needed using up first.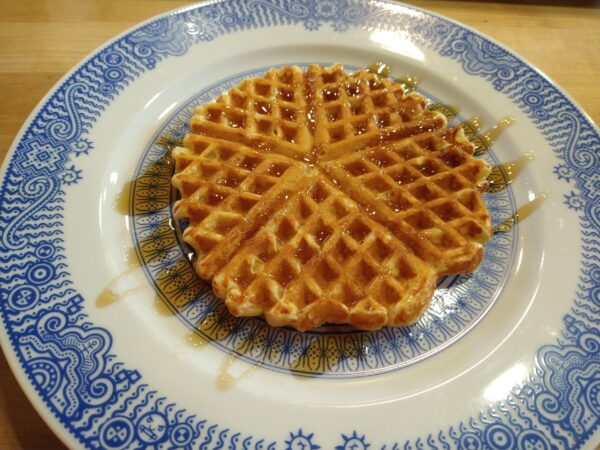 As far as waffles go, these are pretty tasty, with a very mild lemon flavor. I think eating them with regular maple syrup was a mistake though – a dollop of lemon curd, to help bring out the lemon flavor, would be a much better option for a topping. Hmm, guess what tomorrow's breakfast will be!
Making a thing a day for Thingadailies.