Today was World Nutella Day (yes really, it's a thing), so in order to have a vehicle on which to consume our Nutella, I made some soda bread.
There are a bazillion recipes out there for soda bread, many of which include things that are Wrong and Disgusting, like raisins and caraway seeds, but the recipe I used is pretty simple: oats, flour, baking soda, buttermilk, and salt. Yes, there's the added step to grind up the oats first, but I find I actually prefer them that way, when used in a quick bread setting, but otherwise you just stir everything together into a shaggy dough, then dump it into a greased bread pan, and plop it into the oven to bake. And when you're done, you have a lovely, hearty loaf of bread that is perfect for slathering with Nutella, or just some really good butter.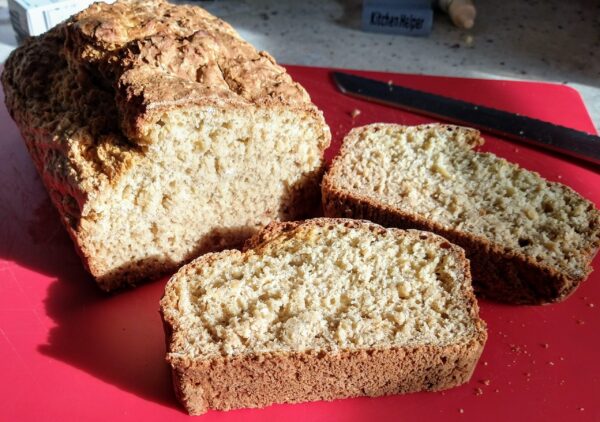 This recipe is just a little heavy on the salt (next time I'll halve the amount) but otherwise is extremely delicious.
Making a thing a day for Thingadailies.