What do you do when it's February and you have committed to making a thing a day, and you have a bunch of random cardboard boxes plus a giant roll of duct tape and minimal construction skills but lots of enthusiasm?
You build your cats a tank, that's what you do!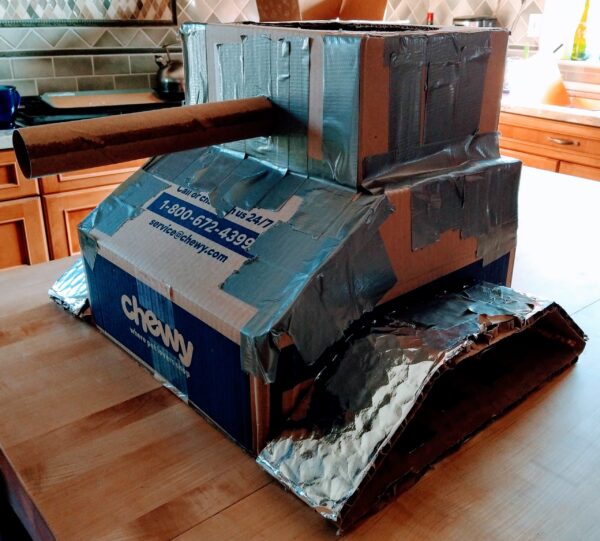 And then if there happens to be, in the house, a cat named Sherman, you *know* what the next step had to be.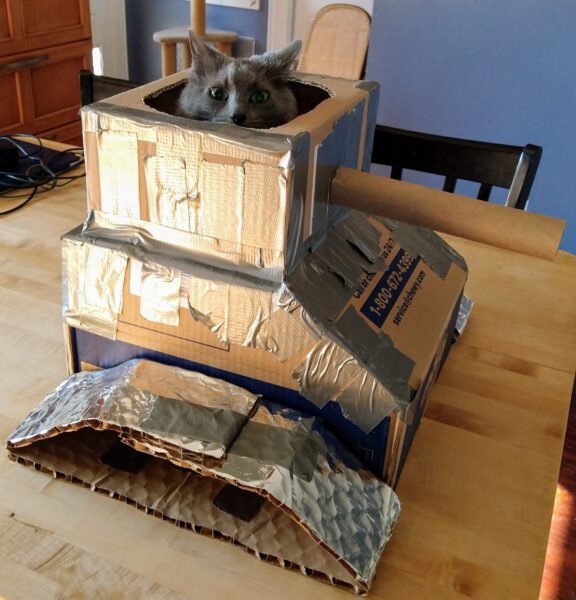 You're welcome.
Making a thing a day for Thingadailies.