Do you know what today is?
Well, I mean, aside from it being a Monday, and February 29th, and all that.
It's the last day of Thingadailies!
Here. Have a snowflake in celebration.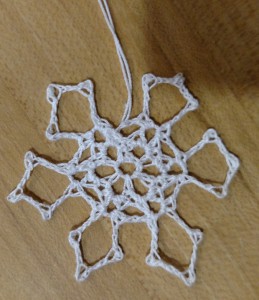 Thank you to everyone who joined in for a whole month of making things (whatever those things were). Now we've all got eleven months to come up with what to make *next* February. Whee!
Making a snowflake a day for Thingadailies.