I had my decorating class this morning (we are playing with gumpaste, and it's a lot of fun), and I performed in a concert this evening, so I knew today's lemon thing would have to be quick.
So what better thing to make on a cold, damp, winter day than soup?
This soup has exactly 4 ingredients: chicken broth (you could easily substitute vegetable broth to make it vegetarian), orzo, lemon juice, and eggs. The eggs are separated, and the whites whipped separately, before folding the yolks and lemon juice back in. You then slowly incorporate boiling broth (in which you've cooked your orzo) to bring the egg mixture up to temperature, then blend the whole mess together, being careful to stir constantly, so as to avoid random bits of cooked egg.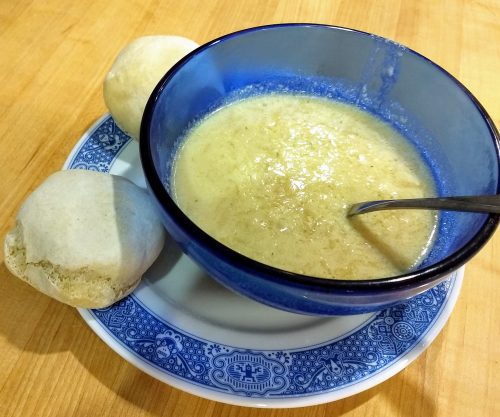 It is an odd looking soup, but it is incredibly delicious, for something so simple. This is one I will happily make again.
Lemons used: 1
Total lemons used: 41
Making a lemon thing a day for Thingadailies.