I know I have mentioned in the past that we have a very prolific Meyer lemon tree. For example, the other day, I harvested this mound of lemons, which looks like a lot (that's about 5 dozen) until you realize that there were probably two to three times that many more on the tree.
Faced with a mountain of lemons, I decided that this year's Thingadailies project will be to make something with lemons every single day for the entire month.
To kick things off, tonight I made Fluffy Lemon Puddings. It's a recipe scaled down to make only two servings, which I figured would be good since there's only two of us and a whole month of lemony treats yet to go.
The recipe is pretty straightforward. You mix up lemon juice and zest, egg yolk, sugar, butter, and flour, and then fold in whipped egg whites. Then you pour the mixture into two ramekins, and pop it in the oven to bake.
However, note that in this picture there is only one ramekin.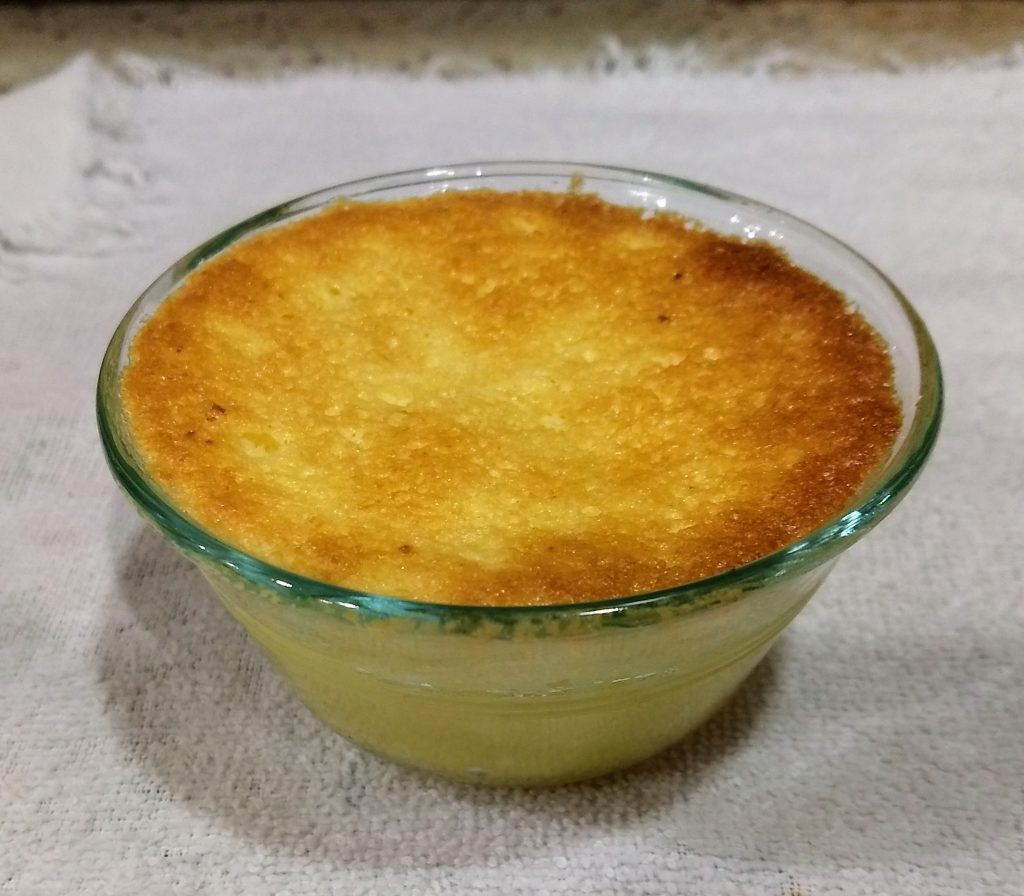 That's because as I was taking it out of the oven, I dropped the other, which then proceeded to splatter all over the floor.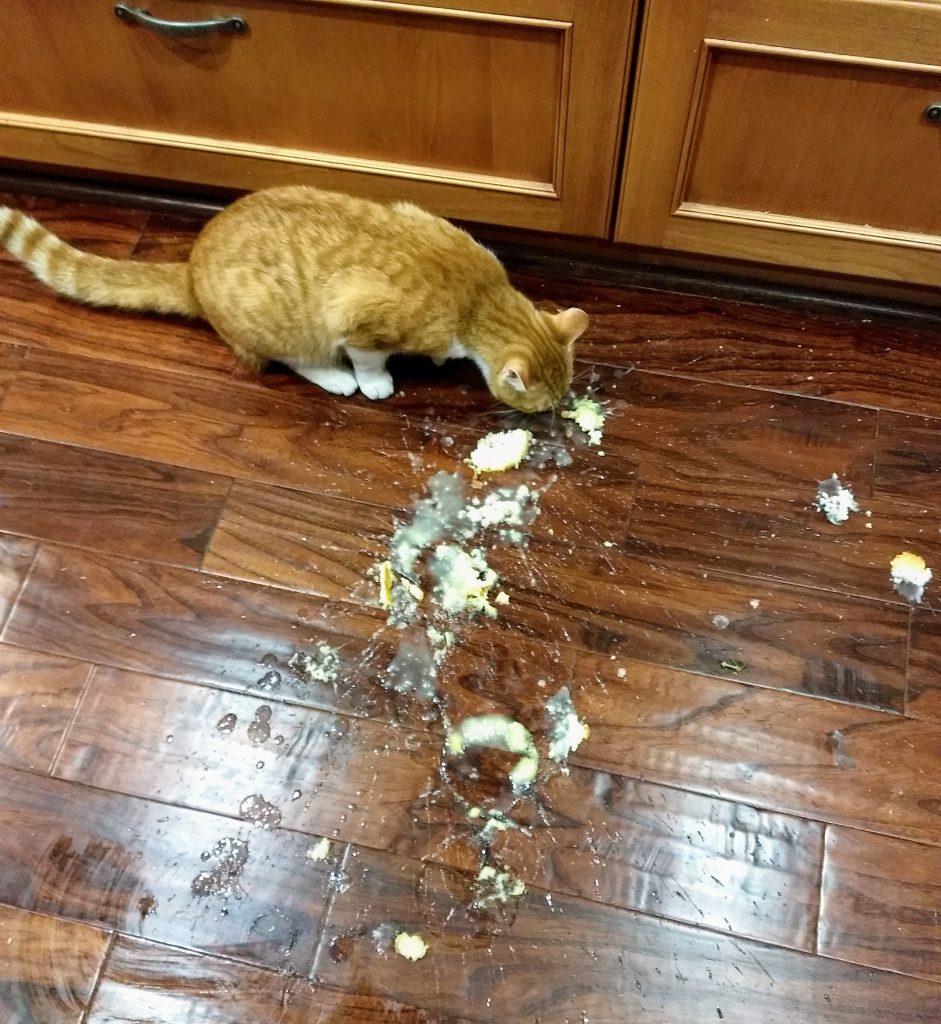 Foster kitten B-Mo was right on scene to offer his immediate assistance in cleaning it up (don't worry – he only got a couple licks in before I was able to shoot him away and clean up the rest).
The end result was super tasty. As it bakes, the top and bottom separate, so you get a light cake layer above and a creamy lemon curd type layer below.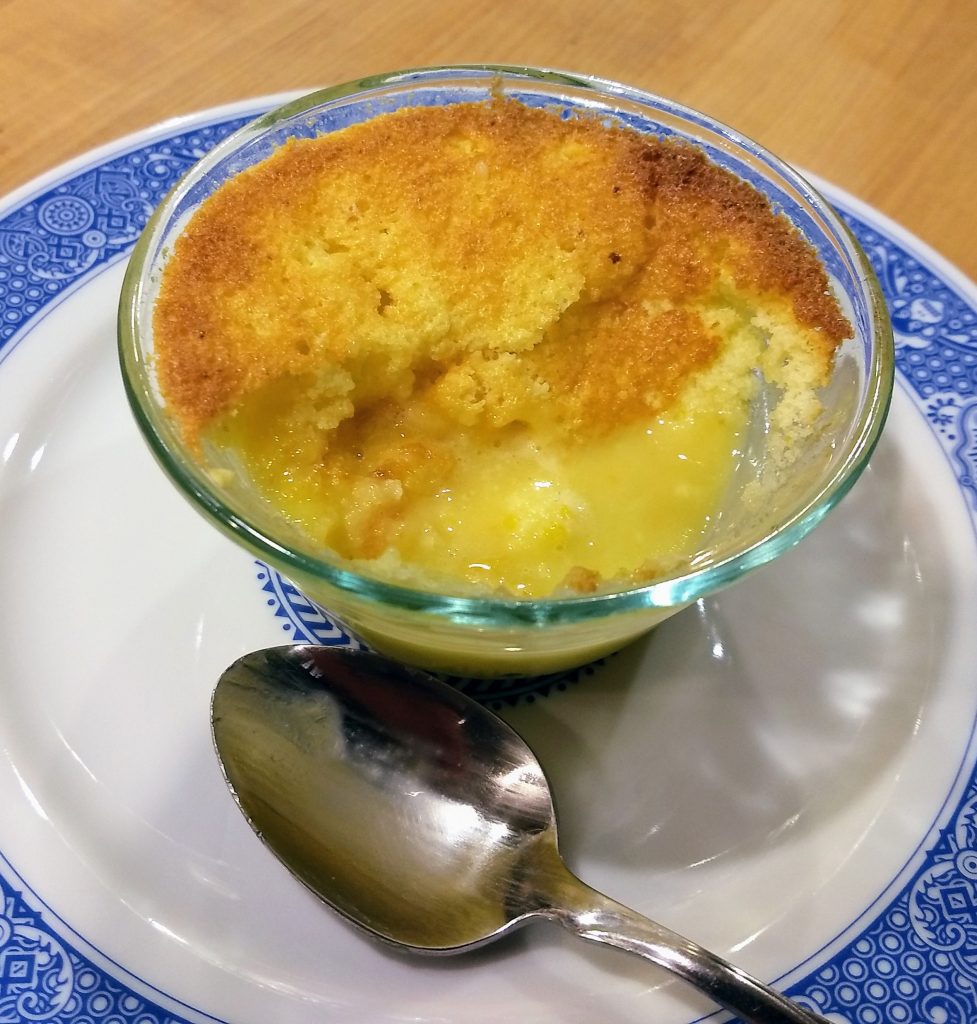 We will definitely be making this recipe again (and next time I will be more careful when transferring ramekins).
Lemons used: 1
Making a lemon thing a day for Thingadailies.