Today's recipe comes from something that came in a Hello Fresh box years ago. We saved all the recipe cards from the ones we really liked, and quite a few have become part of the normal dinner rotation, but for some reason this one has languished at the bottom of the pile until now.
The recipe is titled 'Cod en Papillote', which translates to 'cod in paper', although amusingly the original recipe had us do this in aluminum foil. This time around we used tilapia, because any mild white fish would be appropriate.
Anyway. You spray the center of a square of parchment paper or foil with some non-stick spray, and then you top that with a filet of fish. Sprinkle with dill and minced garlic, top with thinly sliced lemons, then fold the top of the paper or foil together and curve the sides so the juice doesn't escape, and pop the packets into the oven on a sheet pan for about 10 minutes, or as long as it takes for the fish to cook through.
We had it with a side of roasted brussel sprouts and some roasted potatoes, and topped it with a lemon butter caper sauce.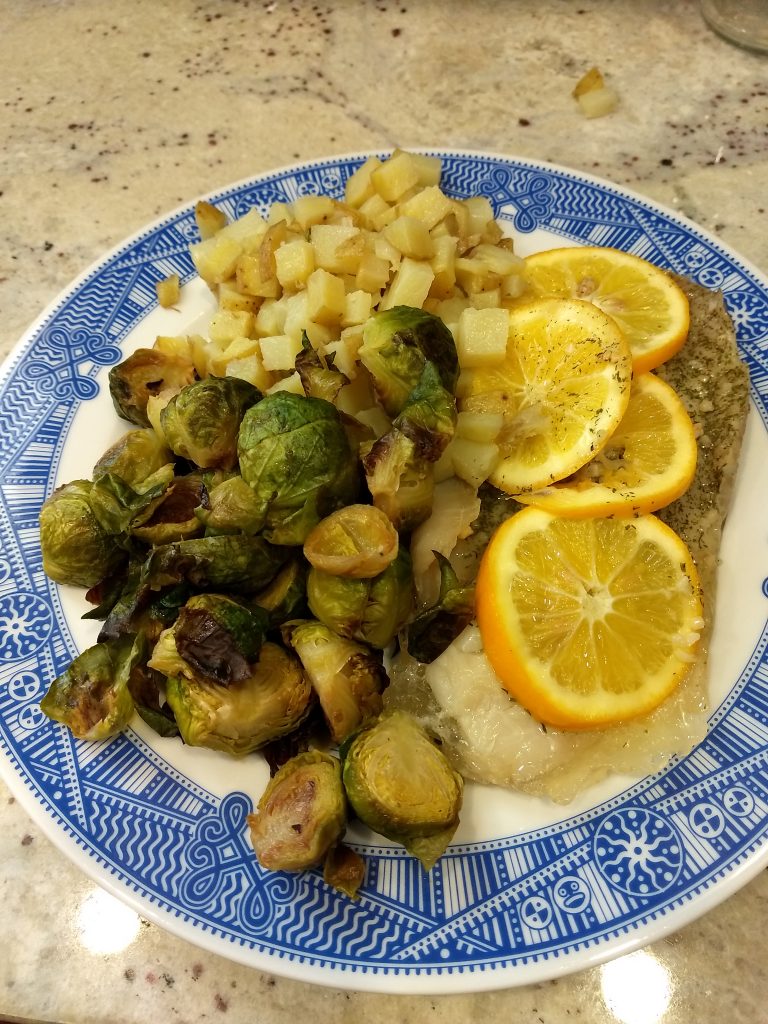 Cooking 'en papillote' basically steams the fish, so it had a lovely, buttery texture and just flaked apart when touched with a fork. This was even more delicious than we remembered.
(Oh, and in case you were wondering, lemon lava cake is just as good the next day.)
Lemons used: 2
Total lemons used: 24
Making a lemon thing a day for Thingadailies.