Hey, remember how we were going to make Lemon Lava Cakes earlier but it turns out we didn't have all the ingredients? Well tonight was going to be something else but neither of us felt like making it, so instead I made the Lemon Lava Cakes, because the missing ingredients had been acquired.
This recipe is pretty straight-forward. You melt some butter and white chocolate together, and then stir in flour and sugar and a shockingly large number of eggs (four whole eggs plus four yolks). To that you stir in some lemon juice and an entire tablespoon of lemon zest, plus half a cup of lemon curd (and hey, conveniently, I have a jar of homemade curd in the fridge!). Then you pour the batter into some small ramekins and pop those into the oven, and bake them until they are just set.
Here they are, out of the oven.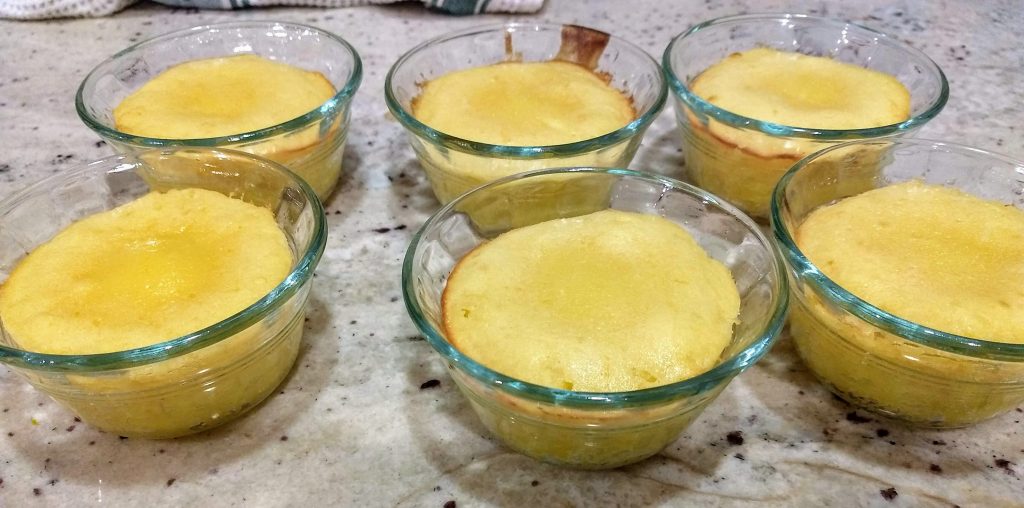 After letting them set for a couple minutes, you then carefully invert them out onto a plate, and sprinkle with a little powdered sugar. And then the moment of truth – you take a bite. If all went well, the cake should have an outer shell, but a molten center, which should ooze out upon cutting.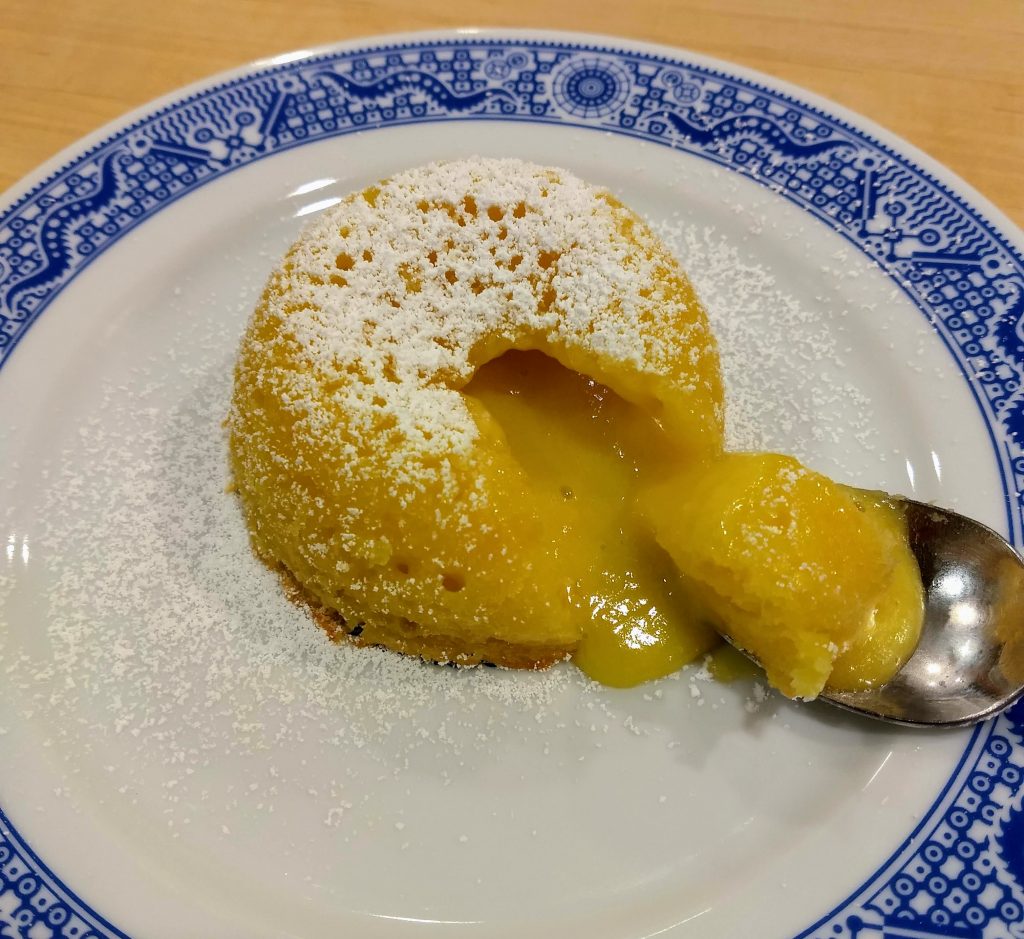 Oh hey, look at that! You can actually see the outer cake 'shell' in this picture – it was perfectly uniform all the way around. I am always pleased when recipes turn out exactly as they are supposed to, and this one definitely did.
Verdict: SO VERY YUMMY. The cake part is very light and the filling is creamy with a lovely light lemony flavor. This recipe is definitely a keeper.
But now I have another four egg whites that need using up. Hmm. What *shall* I do with those…..?
Lemons used: 2 (they were small)
Total lemons used: 22
Making a lemon thing a day for Thingadailies.