A lot of the recipes I'm using this month came from me doing a Google search to the tune of 'I wonder if there's a lemon version of ', which is how I stumbled across today's recipe: Gooey Lemon Blondies. I found this one when I asked Google if there were a lemon version of a brownie, and lo, did Google provide.
While technically brownies always include chocolate, these did fit the bill – they're a little bit chewy and they get a little crispy on the edges, and in all things except flavor, they do mimic a brownie fairly well – albeit a rather thin brownie (it's not very much batter for even an 8×8 pan, and I did wonder about the distinct lack of any rising agent in the recipe).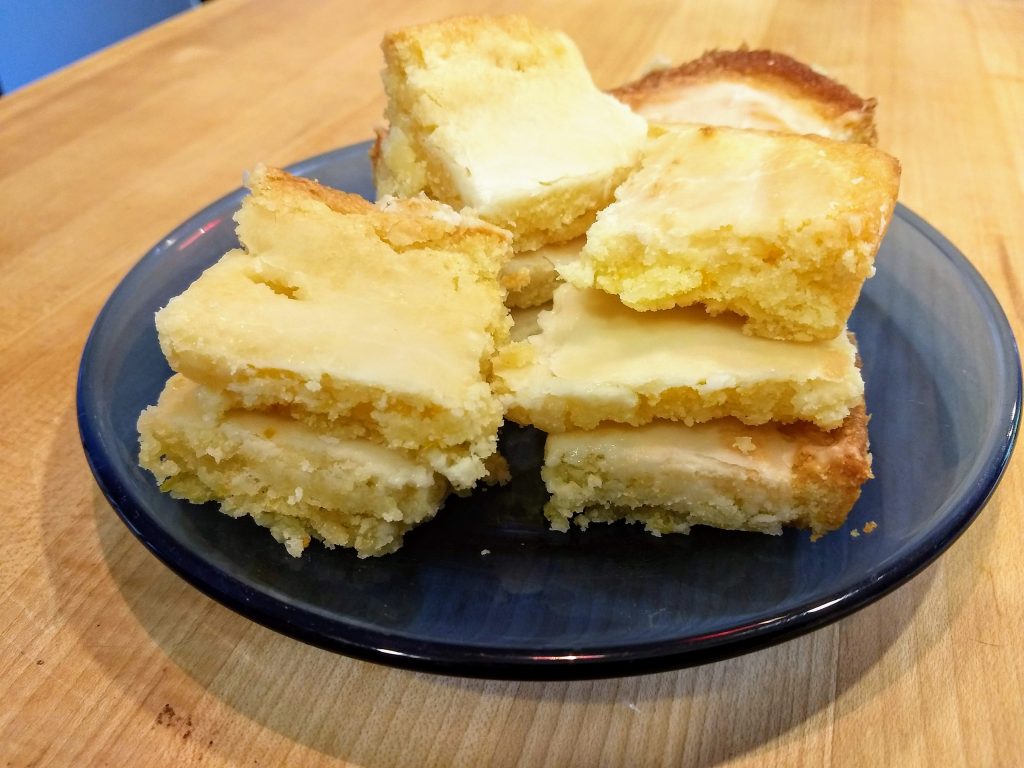 I found the glaze a little overwhelmingly lemony, but Richard liked them, so that just means I get the edges and he gets the middle pieces (which have lots more glaze) and we're both happy. This recipe's definitely a keeper.
Lemons used: 1
Total lemons used: 25
Making a lemon thing a day for Thingadailies.