When we bought our house, back in 2007, it had a huge second-story deck off the back that was in really bad shape (massive dry rot in some places, wobbly railings, etc.). Over the years, it slowly went from bad to worse (railings broke off, stairs collapsed), but we left it alone because there were more pressing projects to address inside. We blocked off the door to the deck so no one could even go out there, and figured we'd deal with it some day.
Eventually though, the whole thing started to sag, to the point where we realized if we left it much further, it was going to come down on its own, and take part of the wall with it. So a couple months ago we finally bit the bullet and had it redone.
The next step, of course, was to turn half of it into a catio, because we do not believe in spoiling our cats around here, nope, not at all.
So here it is, in all its finished glory. I freely admit we've already been having our coffee out here since the frame and doors were put in place, and the cats have been able to start investigating.
These are views from the kitchen door. The screening above the railing is all chicken wire, and there's screening over the top, so they can't sneak out that way (and nothing can sneak in). We had the benches added because 1) the space is huge and this way there's plenty of seating for when we have people over, and 2) it's a way to give the less agile cats (cough, Nutmeg, cough) a way to get up to the higher levels.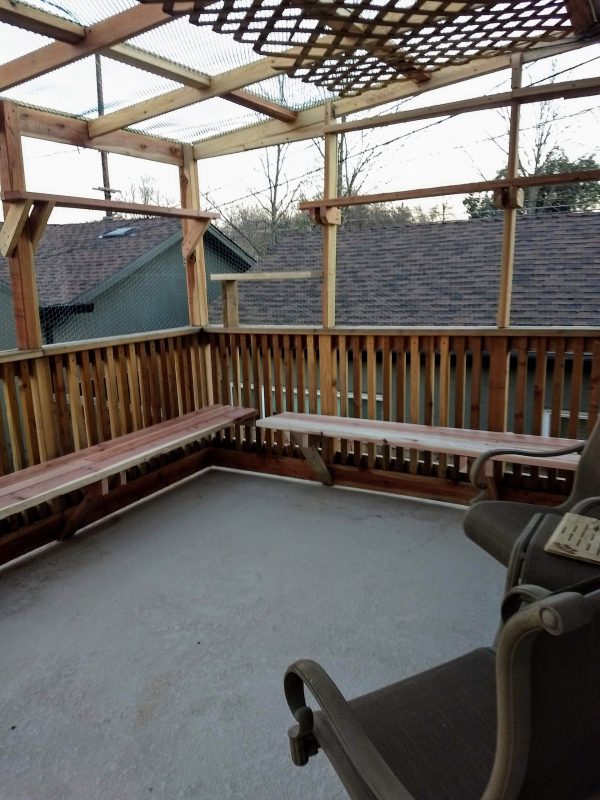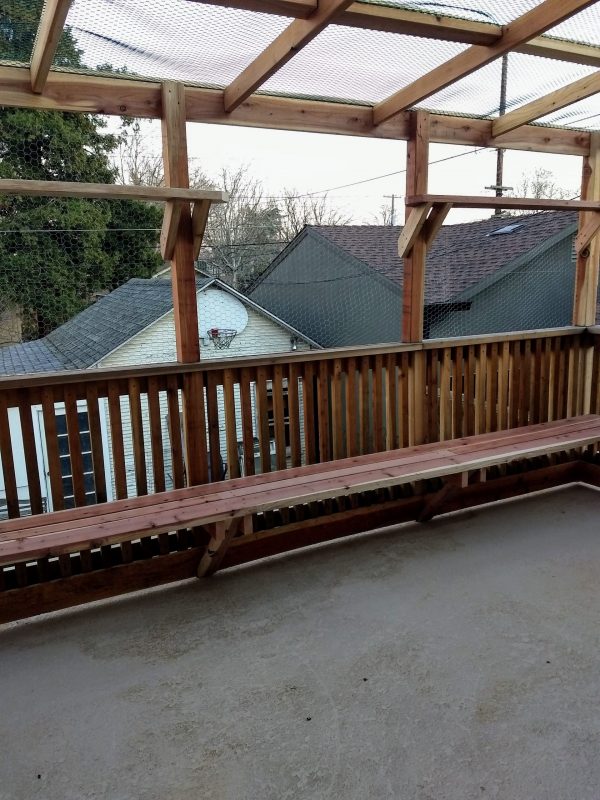 And this is the view from the far corner. There's a set of double doors, so we can open it out onto the rest of the deck.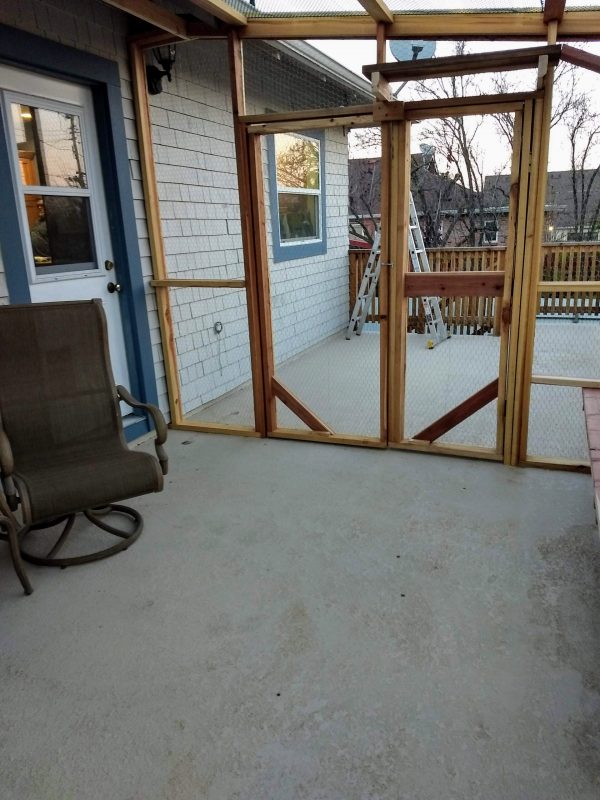 Action shot (with Sherman and Timmie)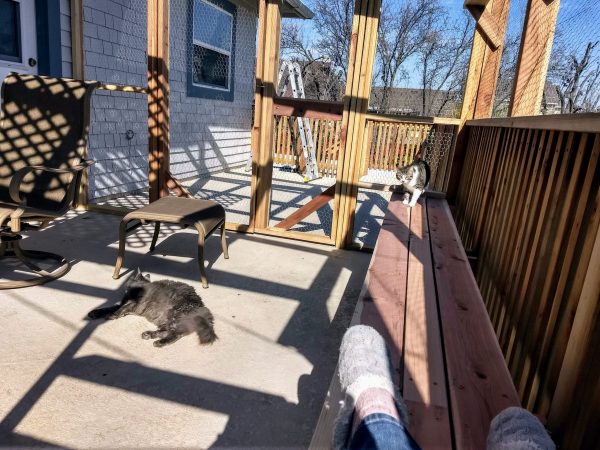 It's exactly what we were hoping for, and so far the cats seem to be just as happy. At some point we'll get another light put in, and possibly an electric outlet so maybe I can bring my work laptop out there every once in a while, but for now, it's done.
As for the citrus things, today's was Tuscan Lemon Muffins, made with ricotta.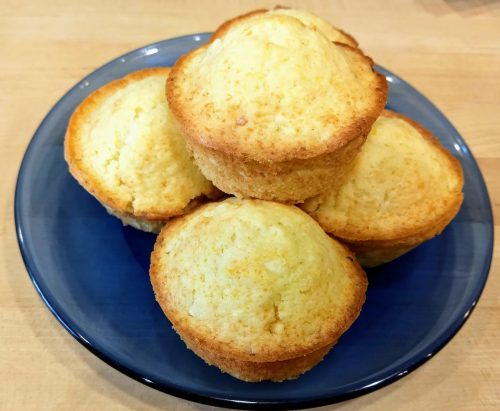 Pretty tasty. I'd definitely make these again. We enjoyed them with our coffee this morning in the catio, while watching the cats enjoying the outside world.
Citrus used so far: 6 lemons, 5 tangelos.
Making a thing a day for Thingadailies.