I wasn't really intending to do so many soups and soup-related things this week, but when we were pondering what to do for dinner tonight, I found this chili recipe and decided it looked intriguing enough to try.
Chili is always better if there's something alongside it, like cornbread, or a hearty toast, to help cut the spice. So dinner tonight was a bowl of the chili, with a thick slice of Whole Wheat Soda Bread slathered in Nutella (since today was also World Nutella Day) on the side.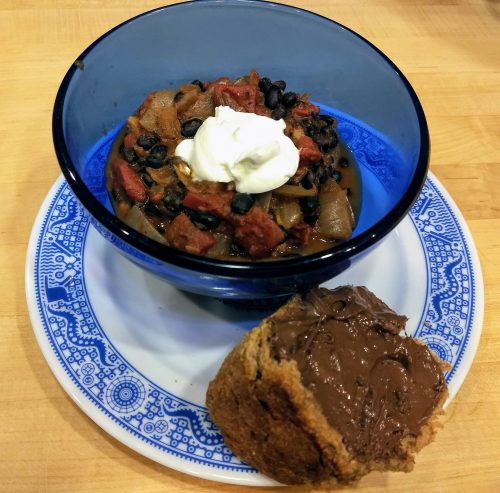 Verdict: It's pretty good. You get an occasional hint of orange, but it's a nice accompaniment to the other flavors. It's definitely a recipe I'd be willing to make again next year, when the tangelos come ripe again.
Citrus used so far: 5 lemons, 5 tangelos.
Making a thing a day for Thingadailies.