Things that make me happy today.
This arrived, yay!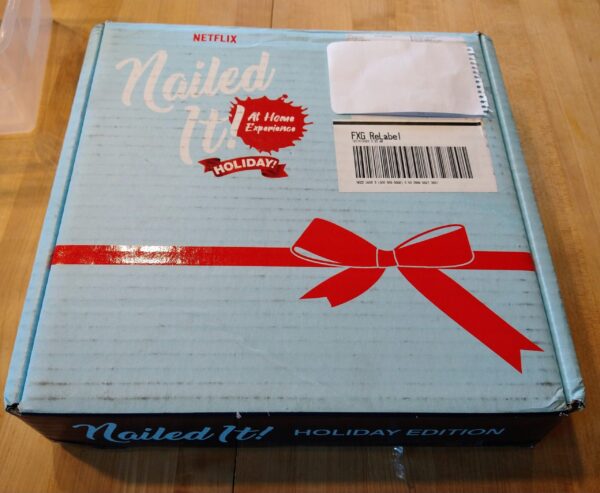 My sister got hers too. So between now and Saturday I've got a cake to bake and some rice krispie treats to form into specific shapes, in preparation for the main, live, virtual decorating event, but at least now I don't have to worry that this box (like some others) somehow got lost in the mail).
I get to cuddle with these for nearly one more week.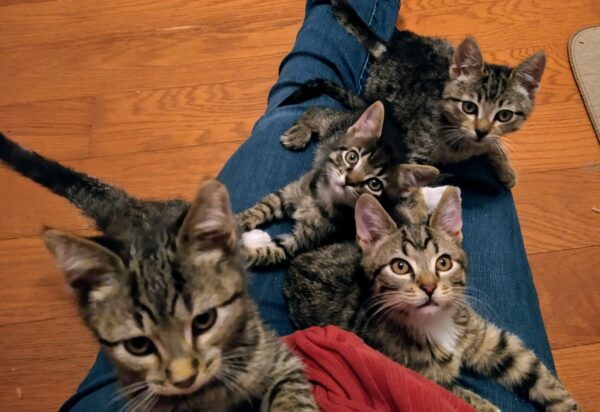 Of these four kittens, I bottle fed the front three, and the one 3rd from the front is a kitten I have raised since he was only 1 day old, making him my youngest bottle baby ever. So it's going to be especially bittersweet to send him off to the adoption center next weekend, but it's okay because this is why I do what I do (fostering).
And the very best thing of all today – news that the Electoral College confirmed (yet again) the Biden-Harris win for 2020. I admit I've been holding my breath, waiting for the despicable orange shitgibbon to screw that up somehow, but he couldn't. I'm not sure how many times this means the Biden-Harris ticket has won (and more importantly, that Trump has lost), but every time it happens again I feel a sense of giddy relief. January 20th can't come soon enough. I expect I speak for the vast majority of the entire planet when I say that.
'Tis the season for Holidailies.