For today's orange thing, I decided to move away from the sweet things and throw a savory recipe into the mix. So for dinner tonight I made Orange Glazed Meatballs. Instead of ground chicken, I used ground turkey since that's what was in the freezer, and instead of breadcrumbs I tossed some oats into my little food processor because it turns out we were out of bread crumbs. But everything else followed the recipe, including baking the meatballs in mini muffin pans because that actually worked really well.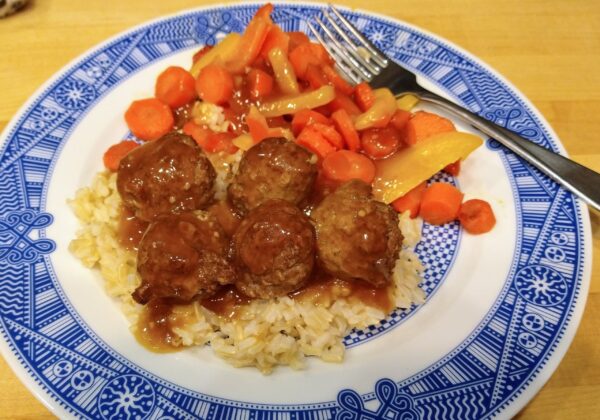 We had them with a side of brown rice and some quick stir-fried carrots and bell peppers. The orange sauce has a lovely sweet and tangy flavor that complemented the veggies as well as the rice.
This recipe is definitely going in the 'keep' pile, and not just because it used up an entire half cup of orange juice, phew.
Making a thing a day for Thingadailies.