It feels like it's been a very long year so far, and it's not even halfway through February. So today was definitely the day to whip up some comfort food, in the form of pudding.
Pudding is one of those things that I usually don't make from scratch because it's so easy to just buy a box of mix at the store, but every time I *do* make it from scratch, I wonder why I don't do that more often. Because it is SO EASY.
Since this month is all about the orange, naturally I had to find a recipe for orange pudding, so when I stumbled across this recipe, I knew I wanted to give it a try. Unlike most other pudding recipes I've made this one doesn't use any milk or cream – just a whole lot of orange juice, some eggs, butter, sugar, and cornstarch to thicken it up. Also this recipe requires a lot of whipping. A LOT. I started the process by hand, because at first I thought it was just the eggs, but then when I looked more closely at the directions, I quickly transferred everything to my mixer and let the machine do the rest, because that is far too much whipping to be done by hand.
Anyway, here's how it turned out.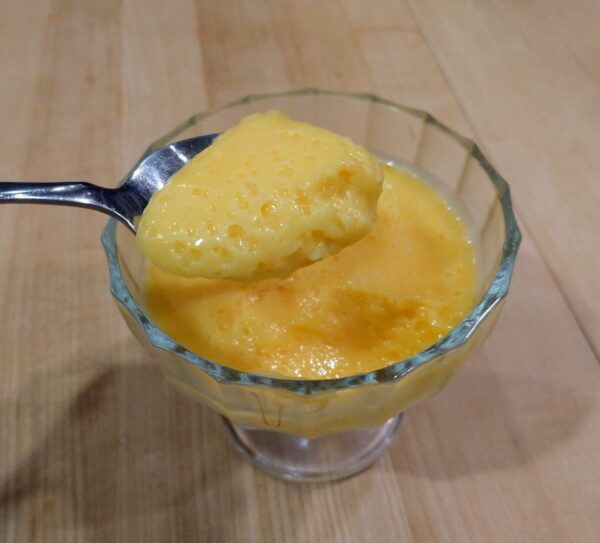 The orange flavor is extremely forward on this, but it's surprisingly creamy (probably from all that whipping), and when one is in the mood for some comfort food, this definitely hits the spot.
We ate it while watching an episode of The Repair Shop on Netflix, because sometimes the best way to self sooth is creamy sunshine in a bowl, and a gentle program on the TV that always, without fail, has a happy ending.
Making a thing a day for Thingadailies.