Why yes, decorating a Christmas tree with a whole bunch of lightweight plastic ornaments in a house with a quartet of extremely energetic kittens who all like to scale the tree and view ping pong balls as one of the Best Toys Ever was a BRILLIANT decision, why do you ask?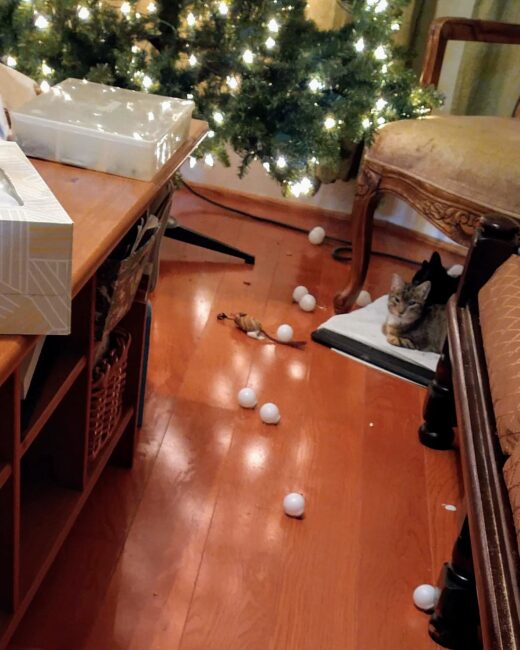 I've picked up at least 20 so far and I keep finding more as I walk around.
Last night when we were decorating, Guffaw was going absolutely crazy, charging up and down the tree and smacking ornaments off as if we'd basically given him the Coolest Toy Ever (which, admittedly, we did). So I have a feeling that every morning we're going to have to make the rounds and collect and rehang a whole bunch of ping pong balls (or else alternatively we could just put them in a bag and then perhaps by the time the tree needs to be put away again for another year, he might have single-handedly (single-pawedly?) removed all the decorations for us.
'Tis the season for Holidailies.