A while ago I found this recipe, and I sent it to my sister in an email with the subject line that said 'We need to make this.'
She agreed, and we did toy with the idea of trying to make it while I was up there for Operation Kitten Delivery. But then we took a closer look at the recipe and realized that it would take a lot of time, since there's a lot of 'make this piece and then let it sit for several hours' steps, and also it was unseasonably warm, so instead we made a no-bake layered dessert consisting of crushed Oreos and two different layers of mousse – a cream cheese and peanut butter one and a chocolate one – and also mini peanut butter cups because why not.
(It was just as delicious as it looks)
But it was still at the back of my mind so I decided I was going to make it this weekend. And then she decided she'd make it too, so even if we weren't doing an official #BakingSisters video chat, we'd still end up with roughly the same thing at the end.
Overall, the recipe is actually not difficult – it's just time consuming. First you make the layers of meringue, which includes peanuts, and you let them set for a while.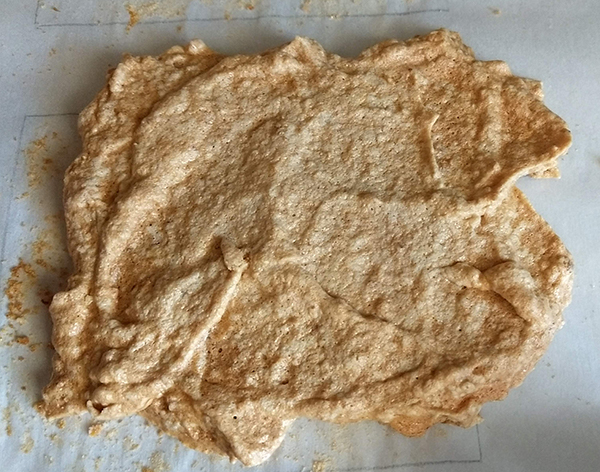 Then you make a lovely peanut butter mousse, and you stash that in the fridge because that also has to set for a couple hours.
Next you make a chocolate glaze, and once that cools a bit, you glaze two of the layers of meringue and then you let them set for a while to allow the glaze to firm up.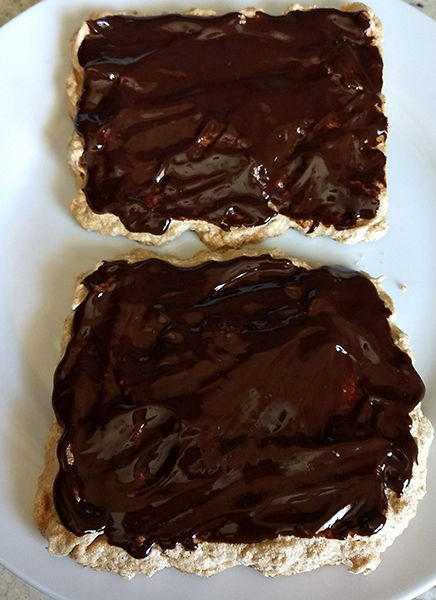 And then, finally, you stack everything – a layer of glazed meringue, half the mousse, another layer of glazed meringue, the rest of the mousse, and then the third layer of meringue, which then gets glazed as well.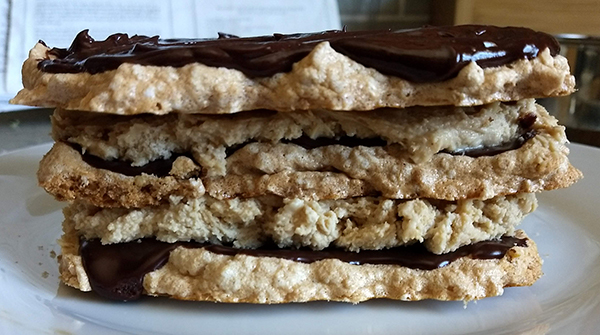 The recipe actually calls for glazing the sides as well, but I was worried that might end up being too much chocolate, and it would overwhelm the peanut butter flavors. So I skipped that step (which is why my completed dessert looks a wee bit more…uh…rustic…than it should).
After the entire thing is assembled and allowed to, you guessed it, set for a while, then you can finally cut it into pieces and consume.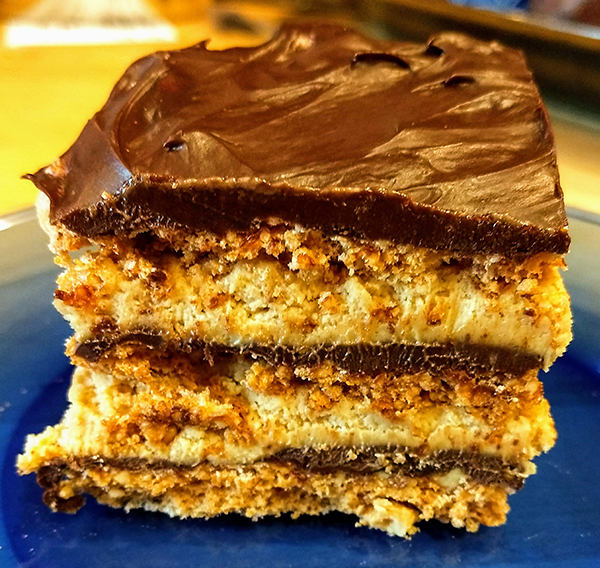 Verdict – this is absolutely delicious and something I would definitely make again, despite how long it takes to come together. The peanuts in the meringue layers give it a nice texture, and leaving off the glaze on the sides was a good decision, since the peanut butter mousse could then shine through. Yum!